If you're looking to lighten up on the food front after all of those festive treats I've got some great recipes for you!
Full of flavour and filling too - these are 91 of my favourites.
You can click on the image for any of them to be taken to the recipe. If you click the 'jump to recipe' at the top of the individual recipe page it will take you straight to the recipe card. The bottom of each recipe card shows nutritional information.
In general most of these recipes (with a few exceptions) are under 500 calories. Some of the dinners are in the 600-700 calorie range, but I've included them if I think they're extra nutritious.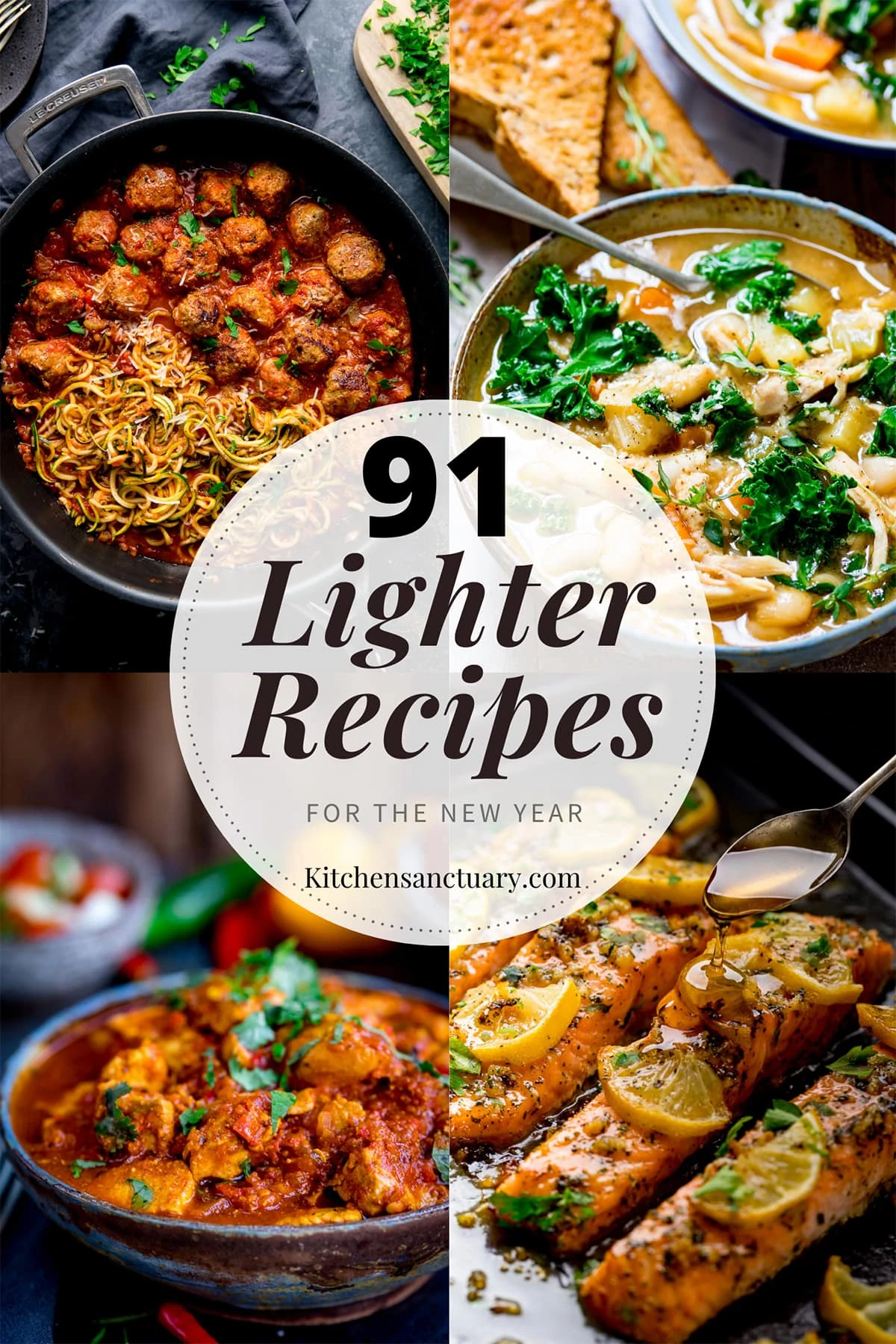 I've spent the day going digging out all of my favourite lighter recipes on Kitchen Sanctuary.
And Wow! It's been a bit of any eye opener for me!
I generally consider myself - and by extension KS - to favour comfort foods that are more often than not, on the naughty side.
I didn't realise I had so many lighter recipes tucked away on the blog! Maybe that means there really is a skinnier person fighting to get out.
Probably not 😁
So here's my list of 91 Lighter Recipes for the New Year - split into Breakfast, Lunch, Dinner, Savoury Snacks and Something Sweet. Click an image for the full recipe.
Breakfast
Lunch
Dinner
Savoury Snacks
Something Sweet