Here is a roundup of some of our favourite go-to recipes that are packed with flavour and use mainly store cupboard ingredients.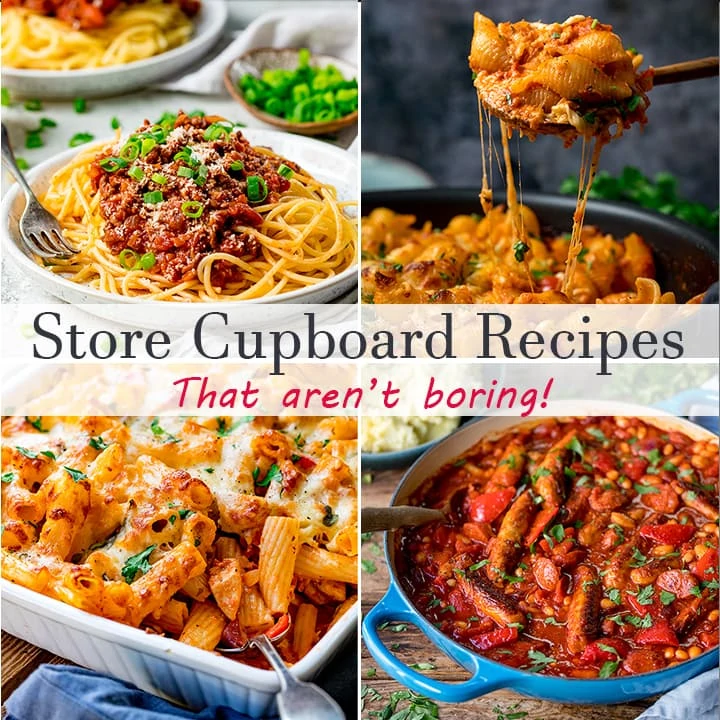 Dinner made from store cupboard ingredients don't need to be boring or overly complicated. Most of these recipes are made with basic ingredients with the addition of just a few fresh ingredients (i.e meat or veggies). Perfect for the family!
Store Cupboard Dinners:
This sausage casserole is packed full of flavour, with a mix of warming spices and pieces of chorizo. It makes a great family winter dinner. Plus it can be make ahead of time too!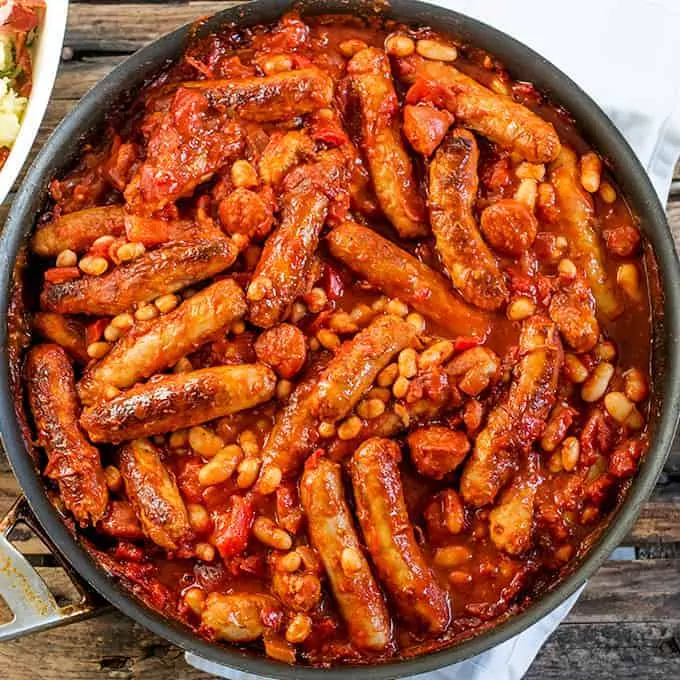 An easy pasta bake with tuna and creamy tomato sauce, all topped off with lots of lovely cheddar cheese. A great weeknight dinner!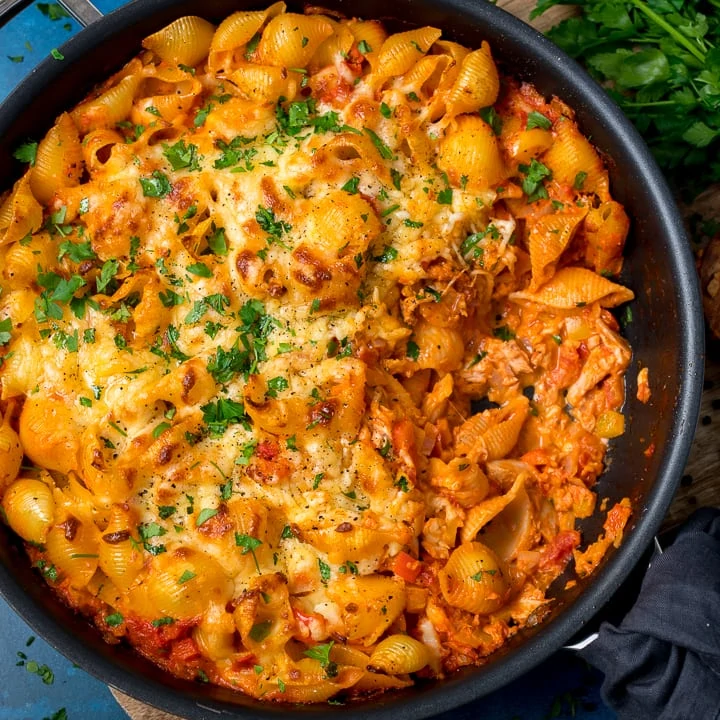 Our favourite chilli con carne recipe - packed with flavour! One pound of minced beef can easily stretch to 8 servings in this recipe - making it healthier and cheaper too.
My go-to rich and satisfying weeknight bolognese. Ready in 30 minutes! Simple ingredients, without skimping on taste.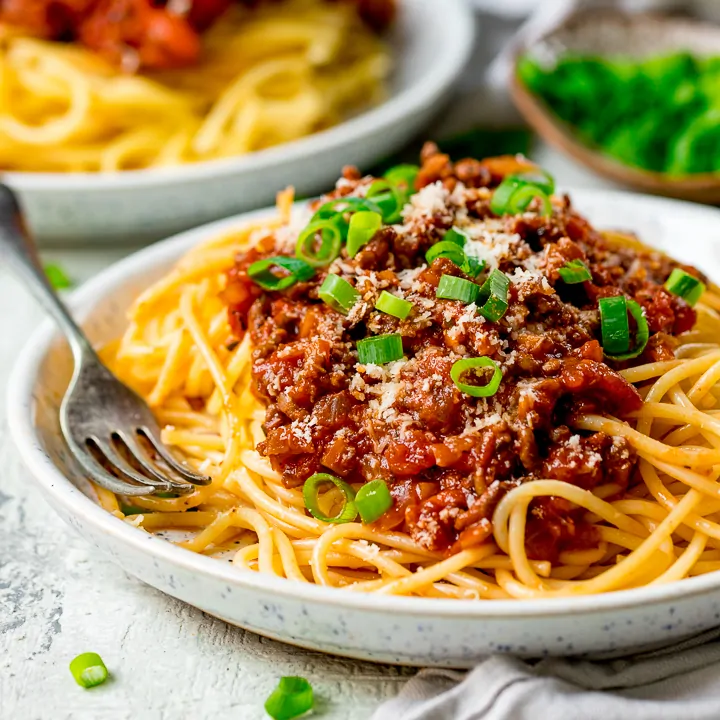 Creamy Tuna Pasta Bake - a classic meal that everyone loves - made with mostly store-cupboard ingredients!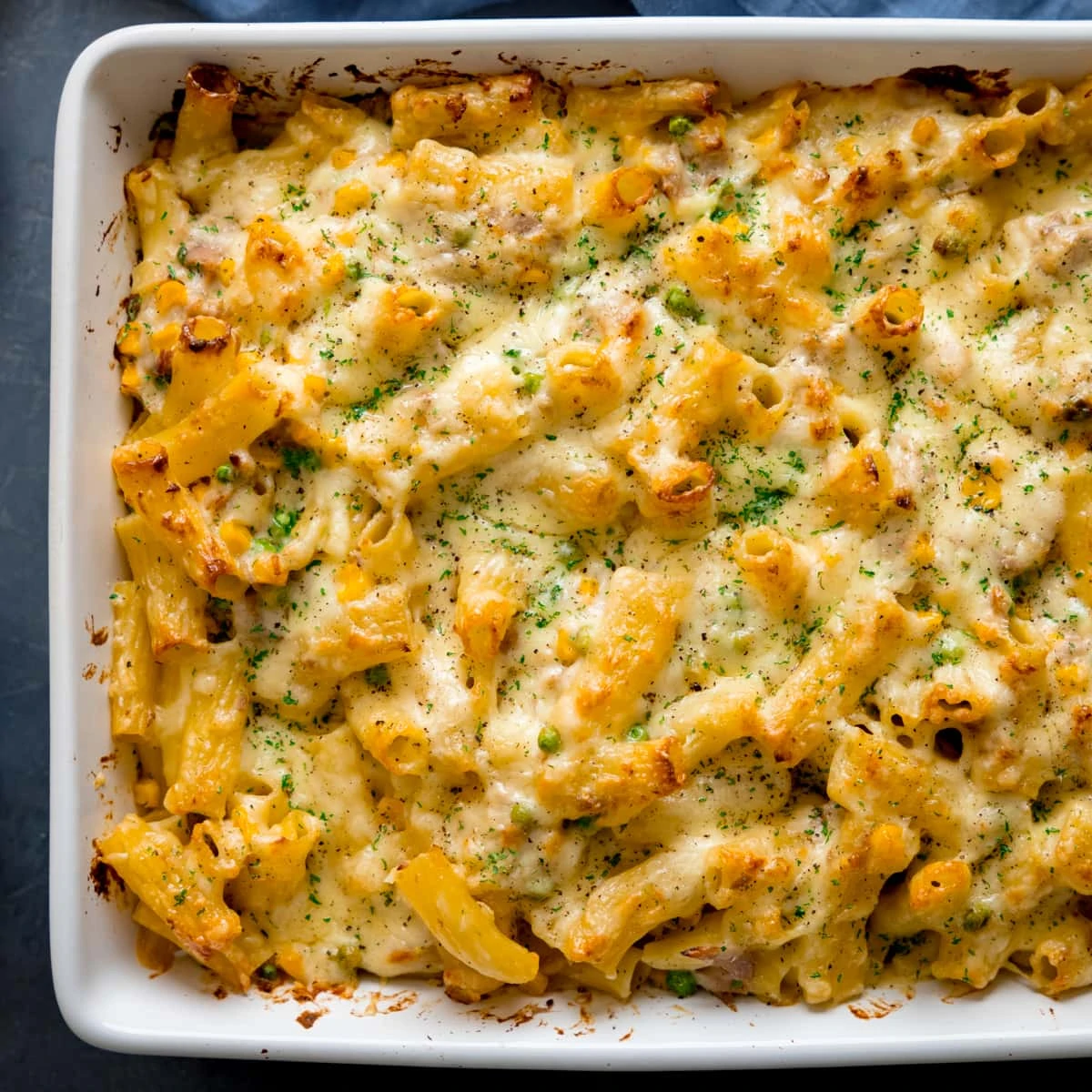 A delicious homemade lasagne with rich beef ragu, creamy béchamel and golden cheese topping. A comfort food classic.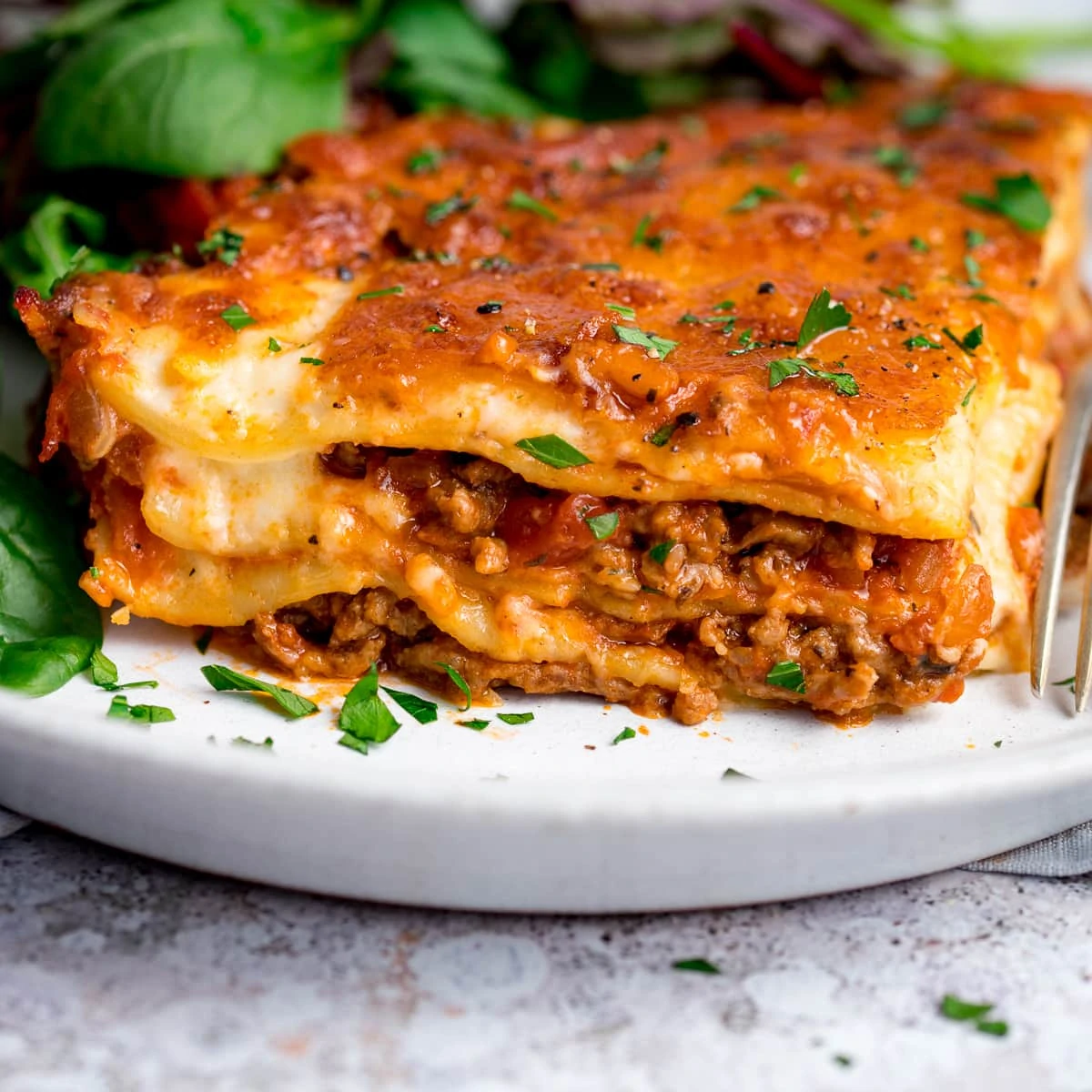 Homemade crispy sweet and sour chicken with a better-than-takeout sauce made from store cupboard ingredients! Ready in 25 minutes.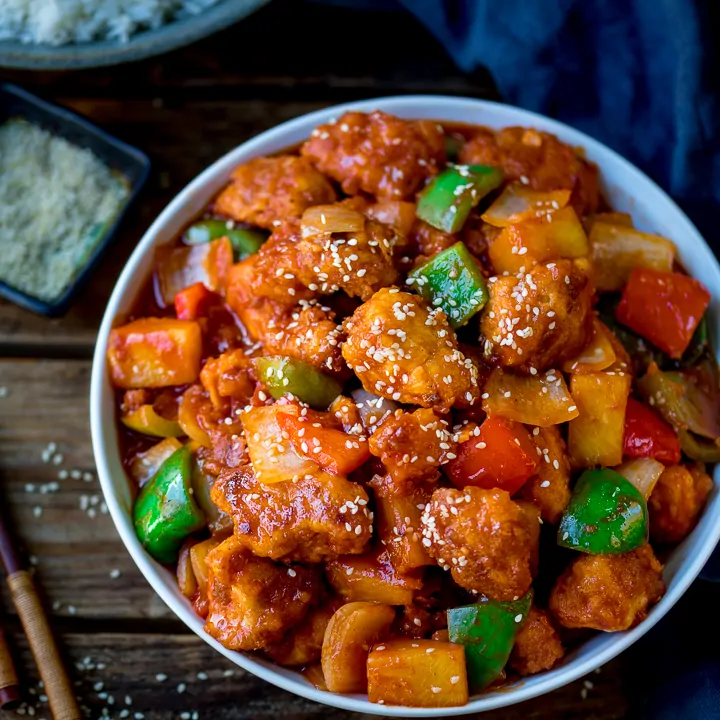 You can make this flavour-packed spaghetti dish ahead of time - without it clumping together. Full of veg, plus crispy bacon. Just reheat for a quick dinner. Freezable too!
A deliciously moreish Creamy Tomato Risotto topped with crispy garlic breadcrumbs -  made with mainly store cupboard ingredients.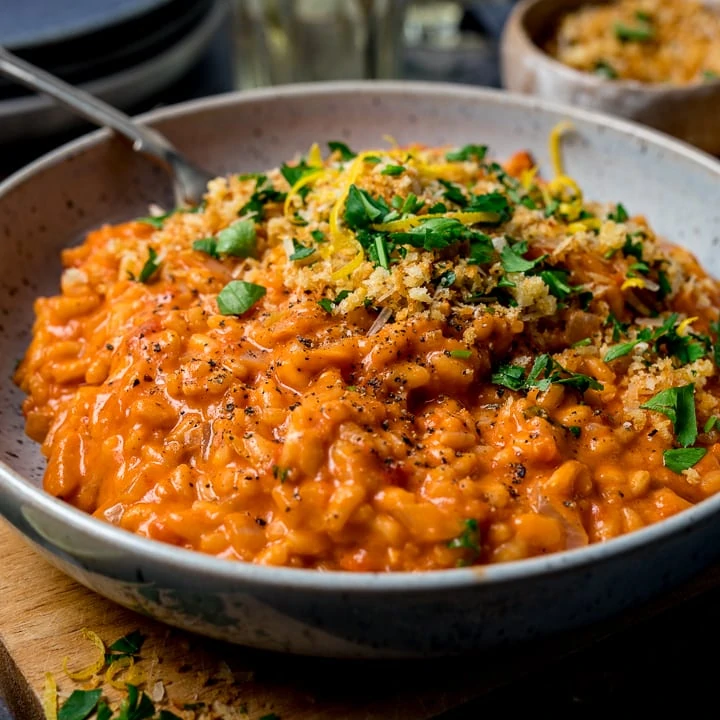 Simple spaghetti tossed together with golden fried garlic-bread-crumbs, plus a hint of chilli and lemon. A revelation of a dinner!
A warming stew of fall-apart beef in a rich and slightly smoky tomato and paprika sauce. Make this goulash in the oven or the slow cooker.
Slow Cooked Steak Diane Casserole - a great make-ahead meal, perfect for feeding a crowd! Cook in the oven, slow cooker or on the hob.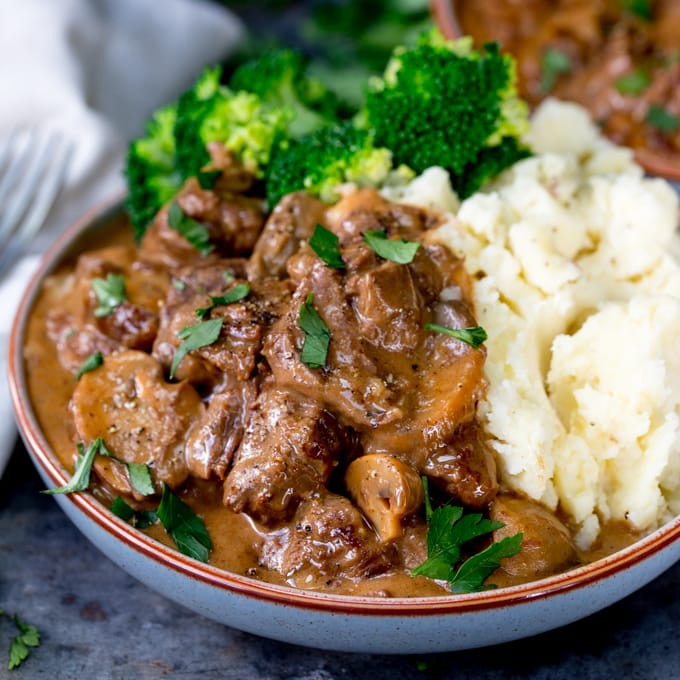 Step by steps instructions with lots of tips on making perfect fried rice. From boiling the rice and choosing your wok to preventing sticky rice and getting the temperature right.
Cheesy Pasta Bake With Chicken And Bacon - a family favourite (and it makes great leftovers too!).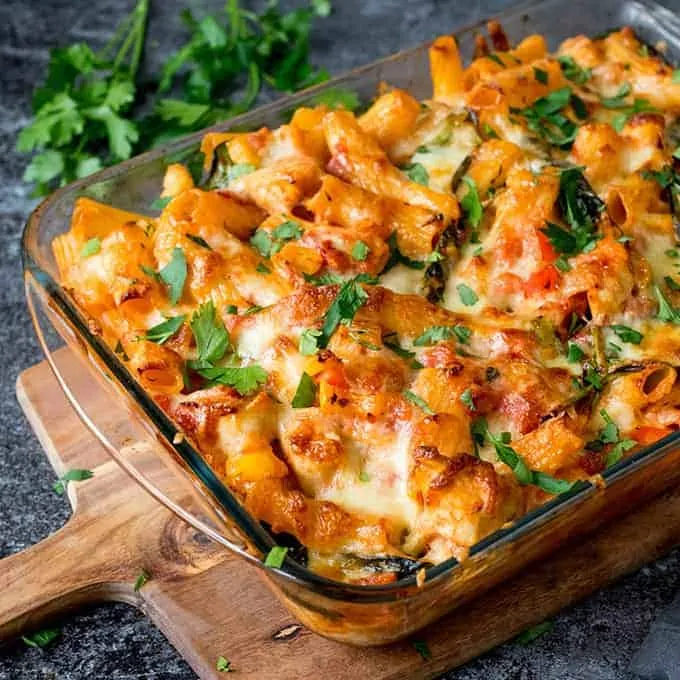 If you are after some instant pot store cupboard recipe ideas then head over to our friend Mabintu's site for her Instant Pot Pantry Recipes
How about some bread to go with the dinner
These brioche buns are light, not overly sweet, and the perfect vessel for a homemade juicy burger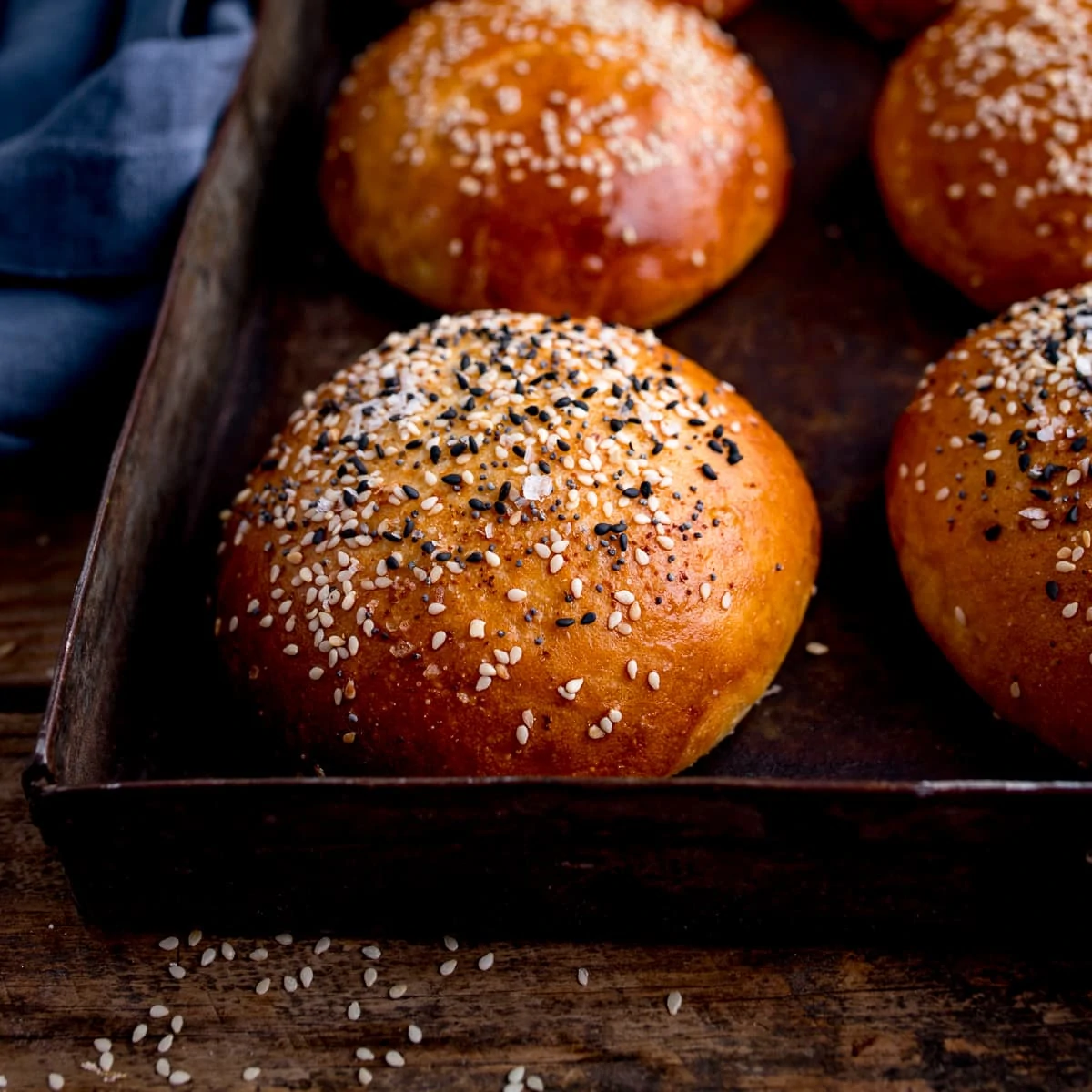 Dessert Ideas
And for dessert:
Banana Oat Cookies a great make-ahead breakfast that just happens to be gluten free.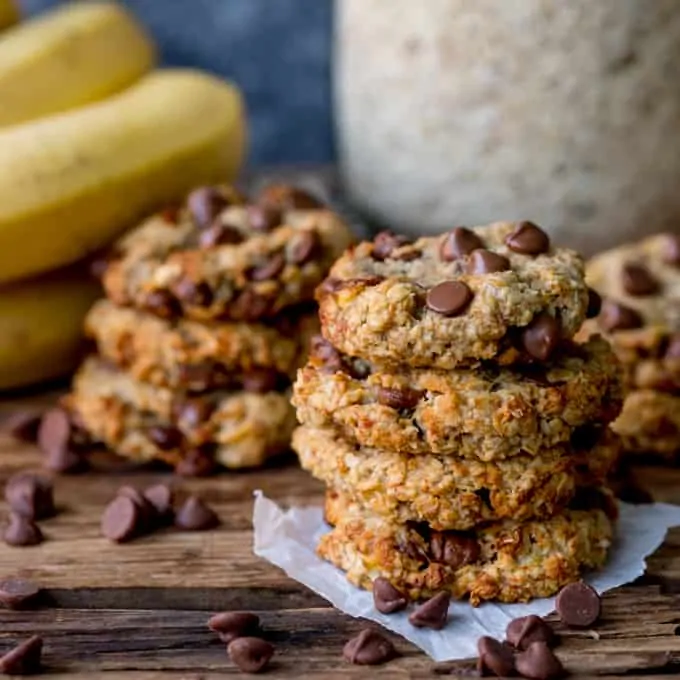 Only SIX ingredients! My No Bake Peanut Butter Granola Bars are so quick and easy to prepare. A great make-ahead breakfast or snack!


Chocolate Caramel Mug Cake - The Perfect Dessert For One! Filled with Rolos – when you need dessert NOW!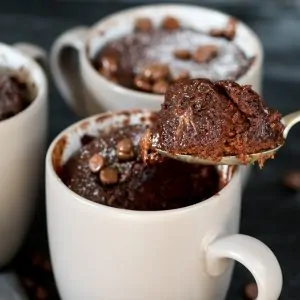 This PB&J mug cake is ready in 5 minutes - perfect when you need something sweet now!