Orange Drizzle Cake with Candied Orange Peel - A simple bake that everyone loves! Gluten free too!
I'm trying to cut back on the carbs and OMG I NEED this cake right now.
Prawns, cheese, eggs, bacon, almond milk lattes - they sound so good at the time you decide to 'be good' but after literally half a day, I want cake, or a crumpet or just a bloomin banana!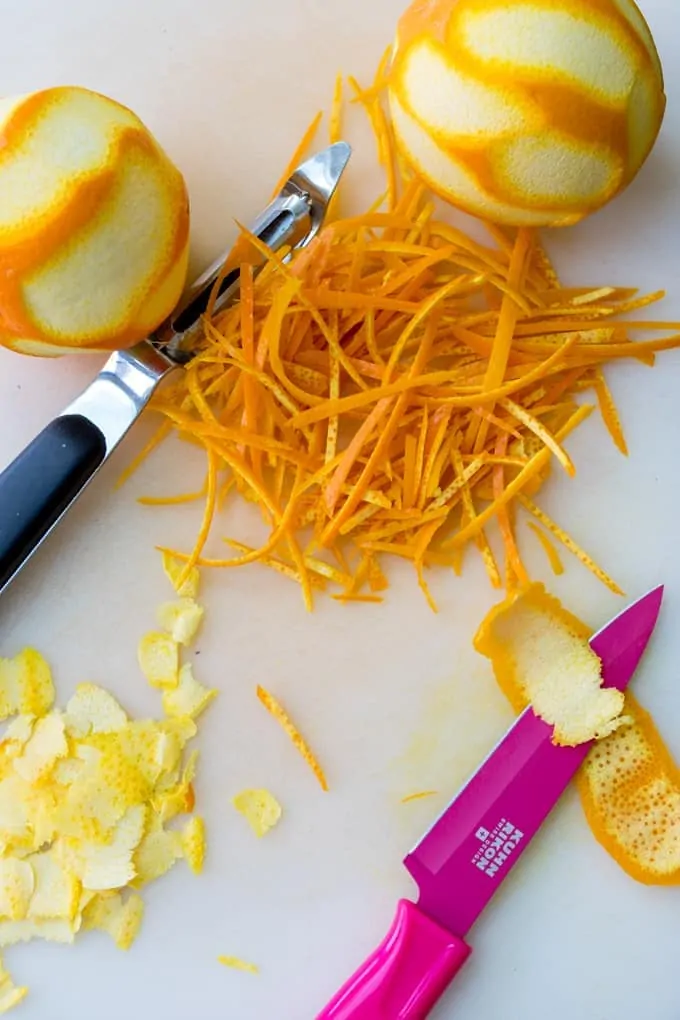 The whole low carb, high fat thing is one I do when I need a quick fix (way better than the 3 day diet - have you heard of that one? Who wants dry tuna and dry toast blurgggh).
I've even started a Pinterest board to help me find a few interesting ideas.
I'm sticking to it for a few days so that I can tell my personal trainer I lost a couple of pounds this week (unlike last week where I had to admit to putting on a pound. Curse those fruit pastilles!).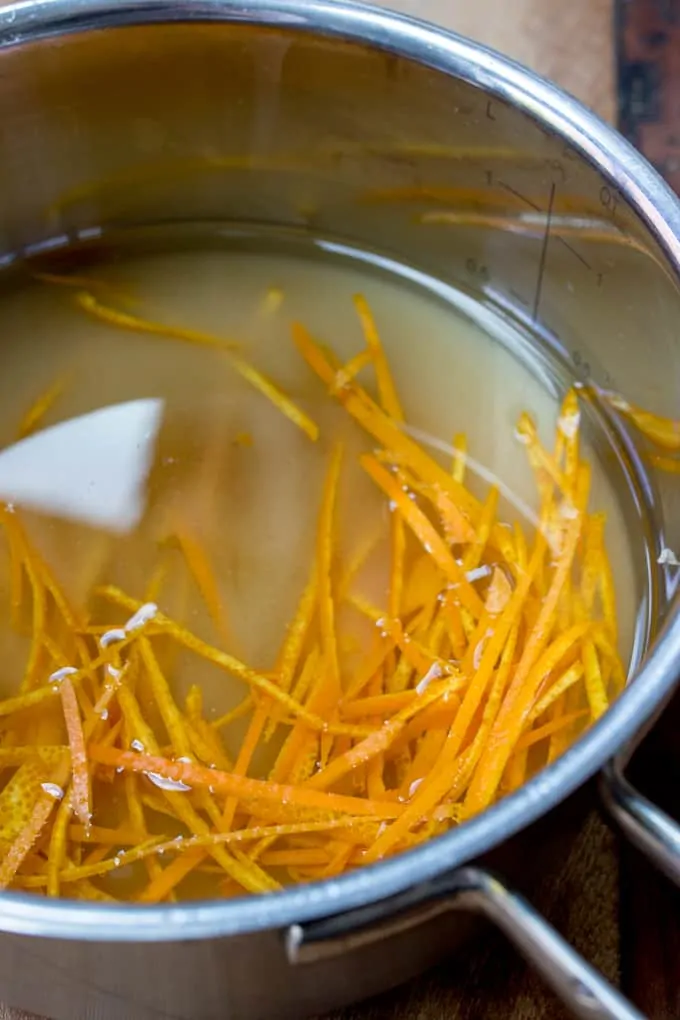 This cake though? oh yes, I'll be making it again soon.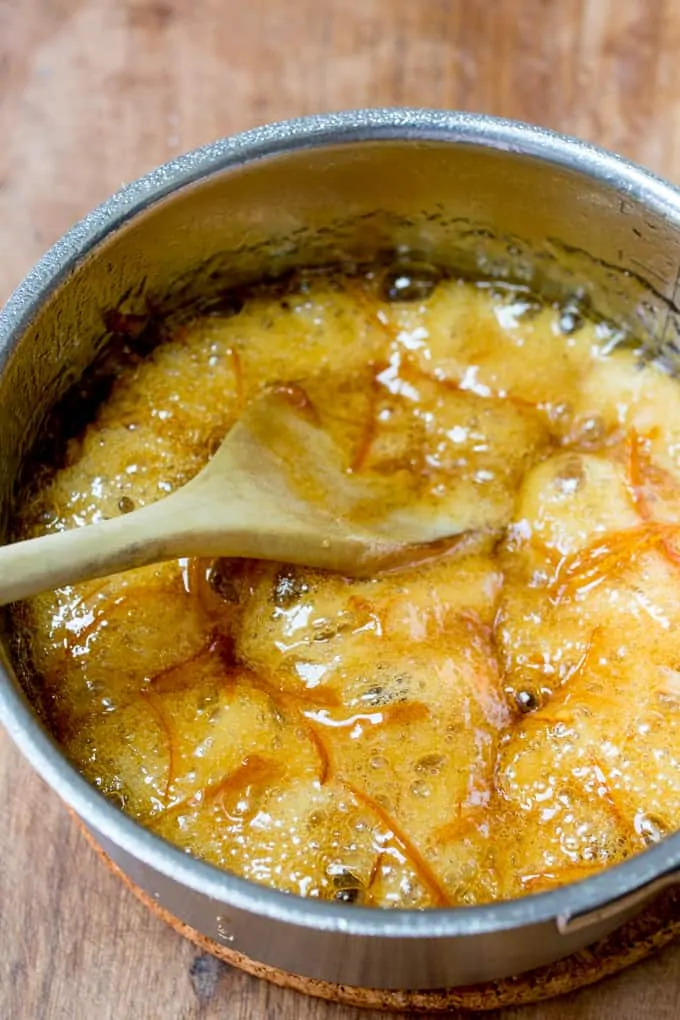 Made with ground almonds, I decided at the last minute to also use plain gluten free flour.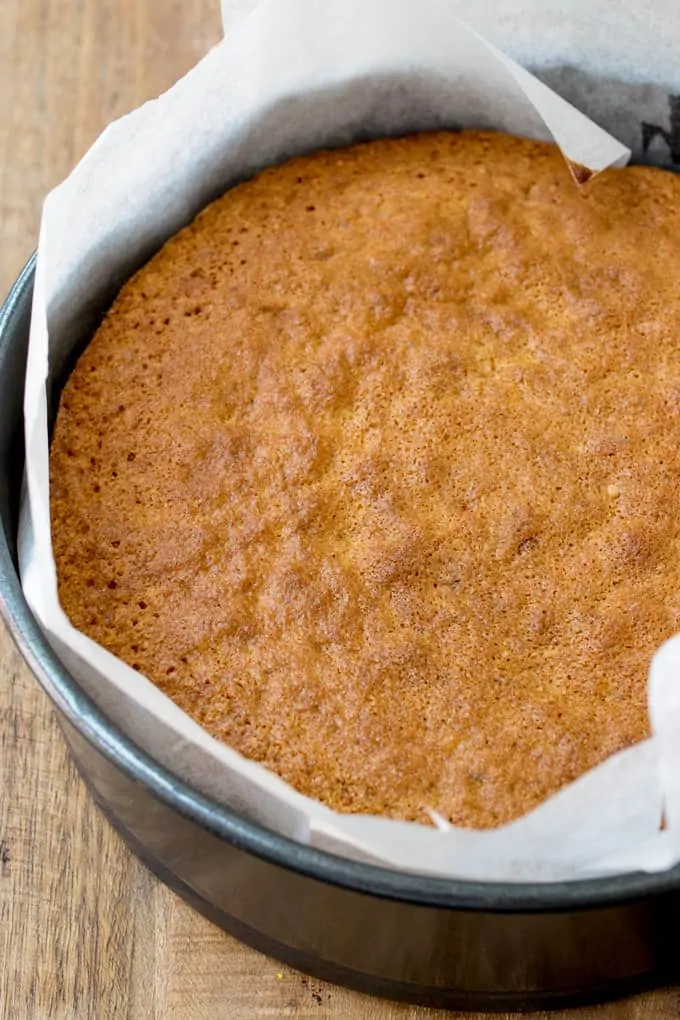 You can do it with or without (a like-for-like swap with regular plain flour), but if you're sharing your cake and don't know whether any of the eaters are going to be gluten intolerant, this is a great cake that everybody will love.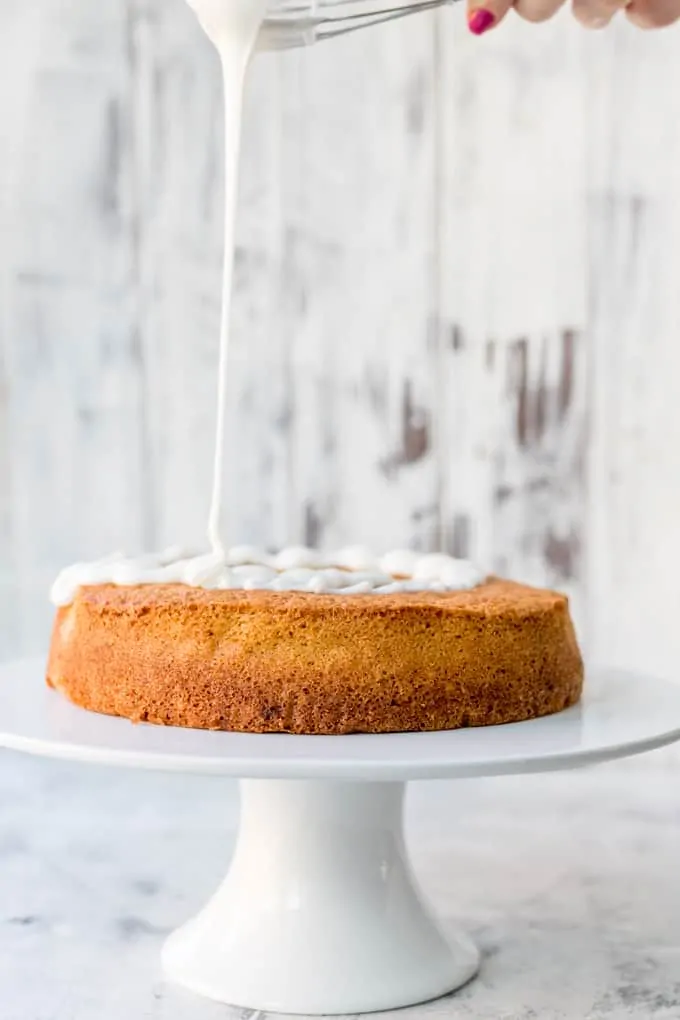 Check out a few more of my gluten-free cakes here:
Flourless Chocolate Cherry Cake
Or if you're going through the torture of a low carb diet - try a couple of these to keep you sane:
Thai prawns with cauliflower rice
One-pot turkey meatballs with courgetti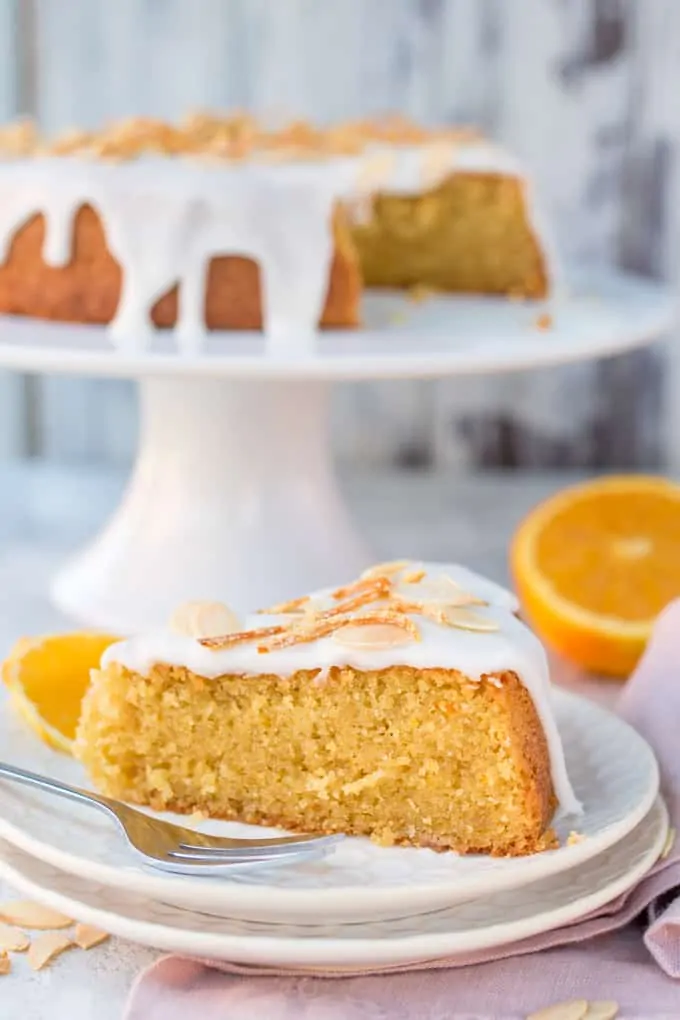 The Orange Drizzle Cake with Candied Orange Peel Recipe:
Orange Drizzle Cake with Candied Orange Peel
Orange Drizzle Cake with Candied Orange Peel - A simple bake that everyone loves! Gluten free too!
Ingredients
200

g

unsalted butter, melted

150

g

light brown soft muscovado sugar

4

large free-range eggs

1

tsp

orange extract

100

g

gluten free plain flour blend

100

g

ground almonds (the grainy type, not the powder version)

1

tsp

baking powder

-

check for gluten free, most versions are, but some aren't

pinch

of salt

zest of one orange
Candied peel:
360

ml

water

500

g

light brown soft muscovado sugar

Peel from two oranges

-

cut into thin strips (remove as much of the pith as possible)
Icing:
250

g

confectioners's sugar, sifted

40

ml

water

½

tsp

orange extract
Also:
50

g

toasted almond slivers
INSTRUCTIONS
Line the base and sides of a 20cm loose-bottomed cake tin with non-stick baking parchment

Preheat the oven to 180C/350F.

Add the melted butter, sugar, eggs and orange extract to a large bowl. Mix using an electric mixer or whisk until thick.

Fold in the flour, ground almonds, baking powder, salt and orange zest. Pour the mixture into the lined cake tin.

Bake in the oven for 40-50 minutes, until an inserted skewer comes out clean. Then leave to cool in the tin for 10 minutes, before removing from the tin and cooling completing on a cooling rack.

Meanwhile, make the candied peel. Pour the water into a saucepan. Add two-thirds of the sugar and the orange peel. Bring to the boil then simmer on a medium heat for 45-55 minutes, until the liquid becomes thick and syrupy. Place the remaining sugar on a plate, then remove the peel from the pan using a slotted spoon. Let the excess liquid drip off and place the peel strips on the sugar plate. Toss well to cover in sugar (these can be eaten straight away. They'll firm up if covered and left at room temperature for a day - tastes delicious either way).

Make the icing by whisking together the confectioners' sugar, water and orange extract. You need a consistency where the icing thick but just pourable.

Spoon the icing over the cooled cake, allowing it to drip down the sides slightly.

Sprinkle the top of the cake with candied peel and toasted almond slivers and serve.
✎ Notes
Nutritional Information is per serving.
Nutrition
Calories:
527
kcal
Carbohydrates:
81
g
Protein:
5
g
Fat:
21
g
Saturated Fat:
9
g
Cholesterol:
90
mg
Sodium:
41
mg
Potassium:
194
mg
Fiber:
1
g
Sugar:
73
g
Vitamin A:
495
IU
Calcium:
109
mg
Iron:
1.4
mg