It's Chinese New Year on Tuesday 5th February!! Why not skip the take-out and make these tastier versions in your own home instead! These are my favourite recipes for Chinese New Year!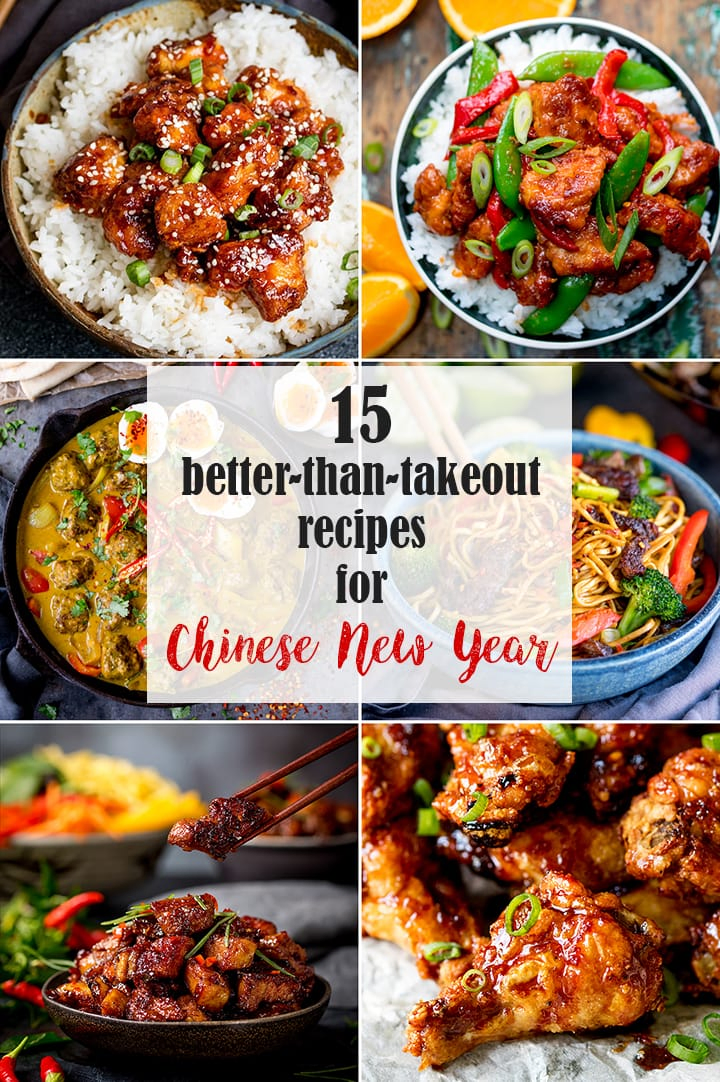 Updated for 2019 with some of my favourite Chinese-inspired recipes!
We may not take part in a lot of the traditional Chinese New Year activities such as lighting firecrackers and red paper decorations, but we do love to make our own homemade Chinese banquet.
I love Chinese take-out as much as anyone, but it's so easy to make some great Chinese dishes that are quicker, healthier and tastier.
Here are some of the favourites I make at home:
My copycat recipe of that Panda Express favourite - ready in 20 minutes!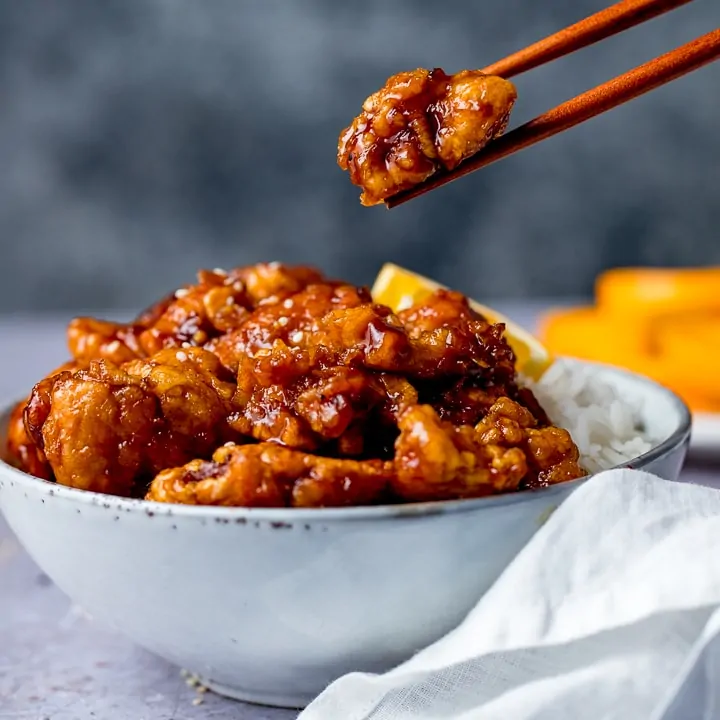 Chinese Style Curry with Juicy Meatballs
This Chinese Style Curry with Juicy Meatballs makes a great, comforting dinner. Serve with cauliflower rice for a lighter dinner!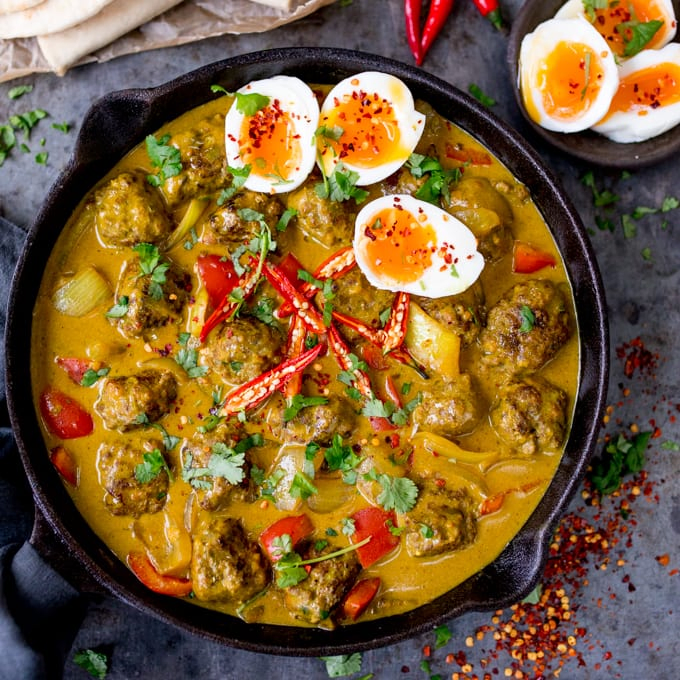 Chinese Crispy Chicken with Honey Garlic Sauce
This Chinese Crispy Chicken with Honey Garlic Sauce is one of those meals everyone loves! A deliciously crispy coating with tender chicken and a sticky sweet sauce!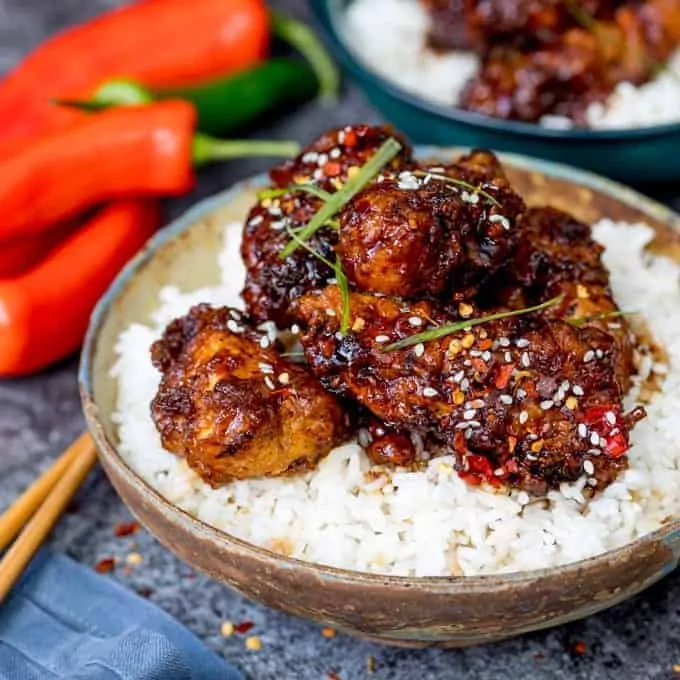 A tasty, make-ahead meal of slow-cooked saucy Chinese beef. Perfect when you're cooking for a crowd!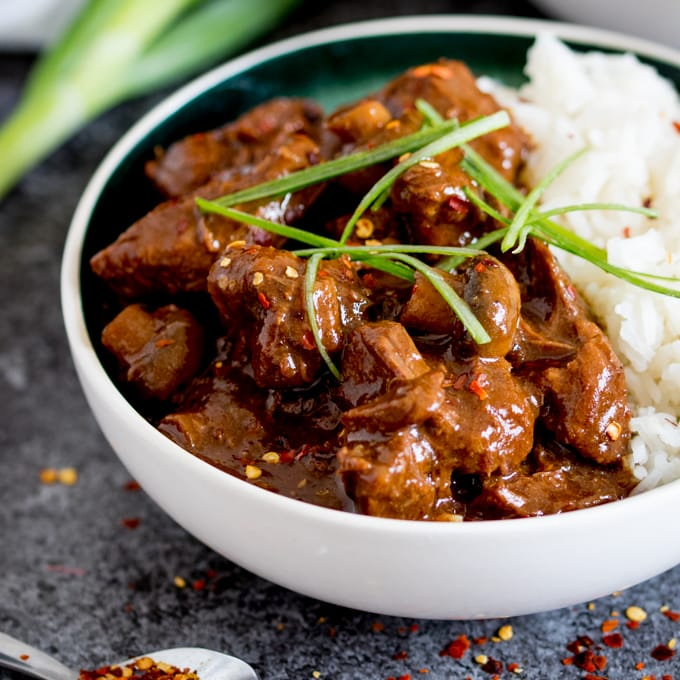 These Crispy Chilli Beef Noodles can be on the table in 20 minutes. That's quicker than the time it takes a takeaway to be delivered!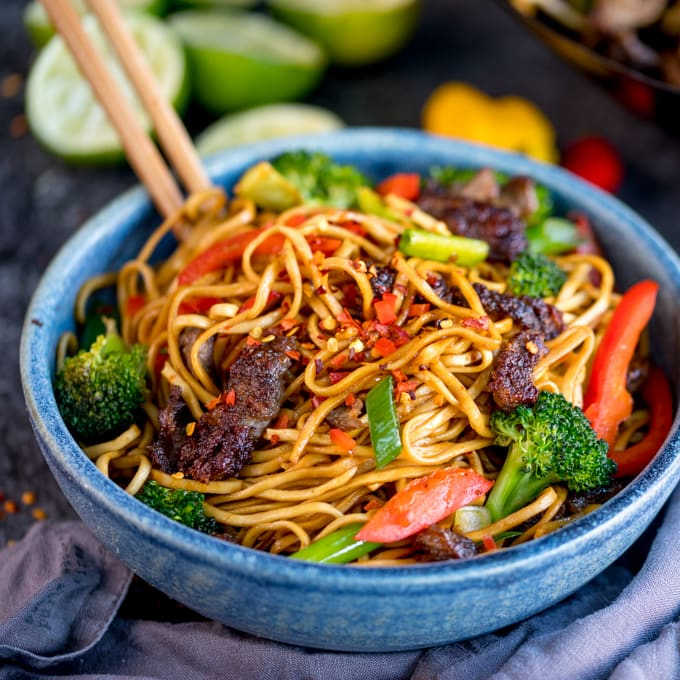 This is a masterclass post with instructions and tips for making perfect fried rice!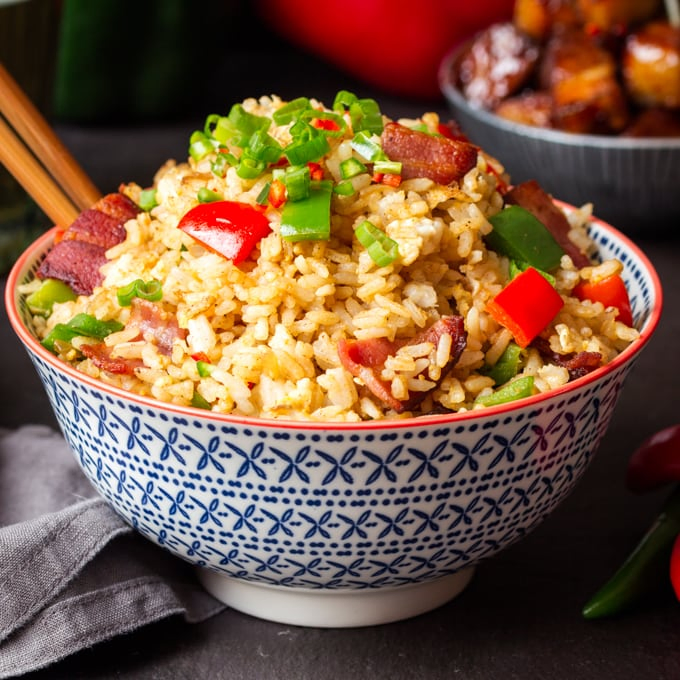 Slow-cooked until meltingly tender and then finished with a spicy sticky glaze.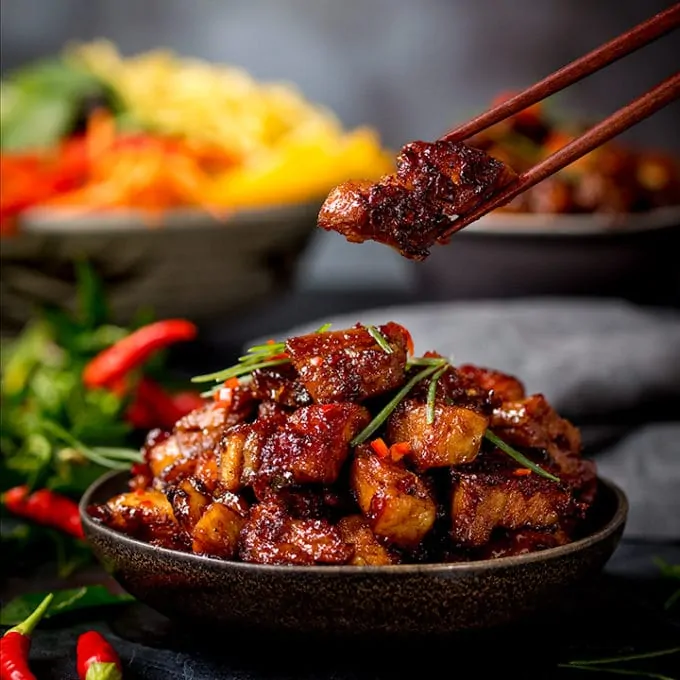 Oven Baked Asian Ribs with Crispy Onions
My copycat recipe for some amazing ribs we had in Chinatown in London.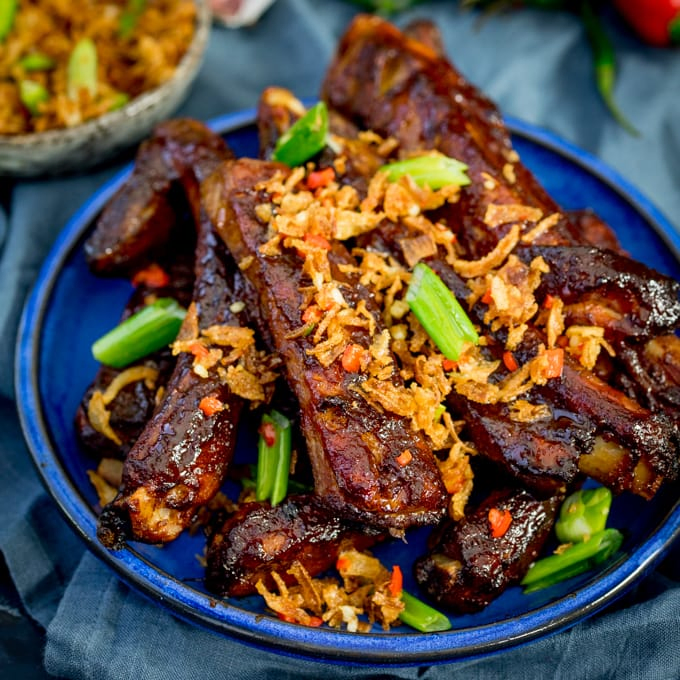 Sticky and Crispy Asian Chicken Wings
These Sticky and Crispy Asian Chicken Wings have the perfect crunch and sticky sweetness – the BEST chicken wings!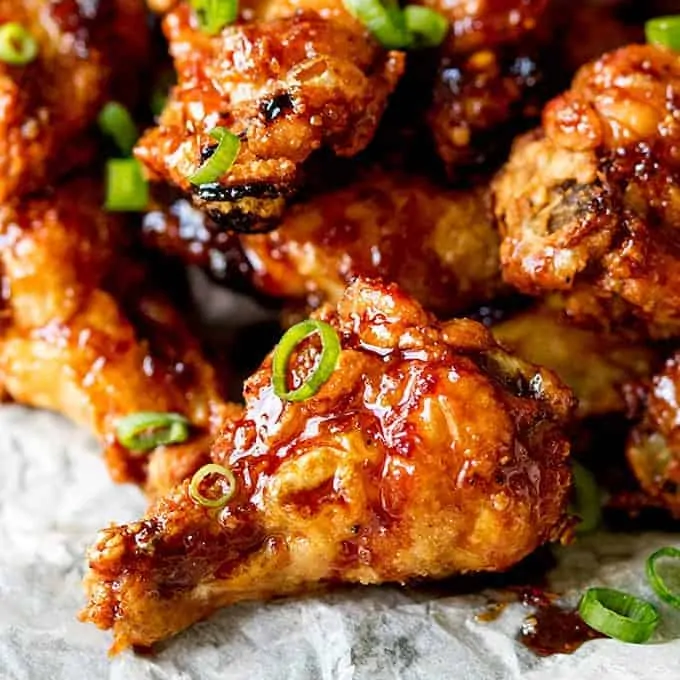 Crispy Sesame Chicken with Sticky Asian Sauce
Consistently one of the most popular recipes on the blog - the most satisfying dinner when that takeout craving strikes!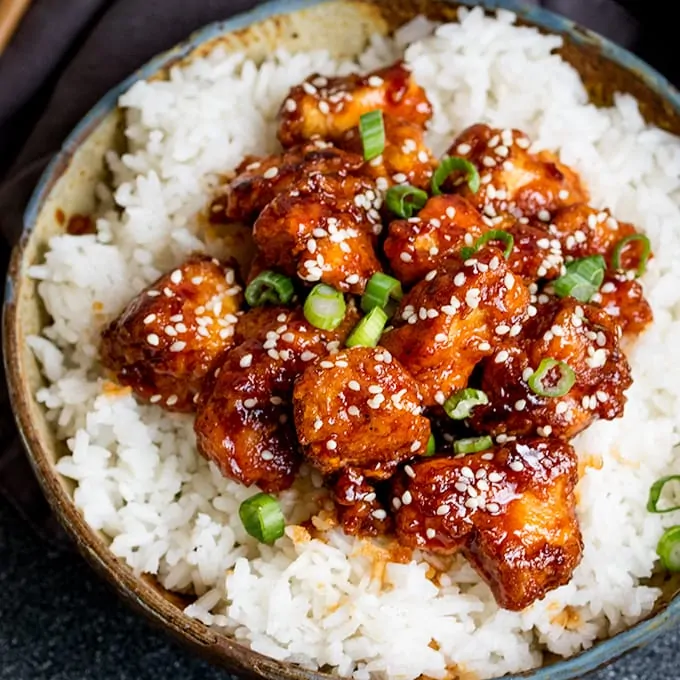 Tender beef sirloin with crispy ginger, green veg and a simple-but-tasty Chinese-inspired sauce.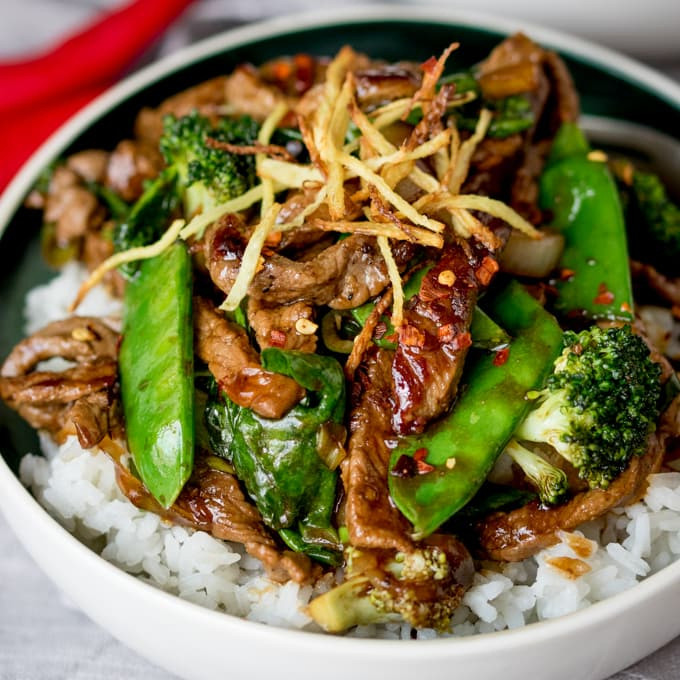 Crispy coated chicken in a sticky-spicy plum sauce - plus a trick to save on the washing up too!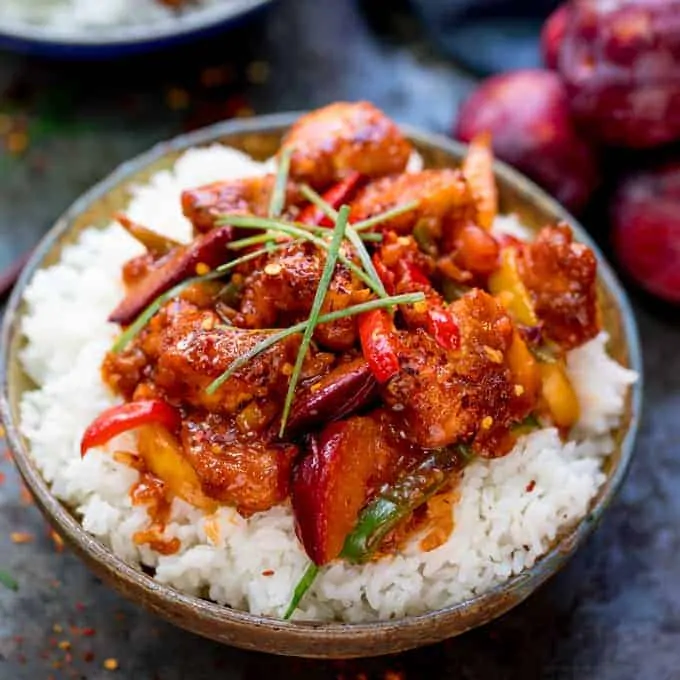 Pulled Duck with Plum Sriracha Sauce
The easiest way to make, slow-cooked, fall apart duck with crispy skin.
Sweet, Sour, Salty and Spicy! My husband's absolute favourite.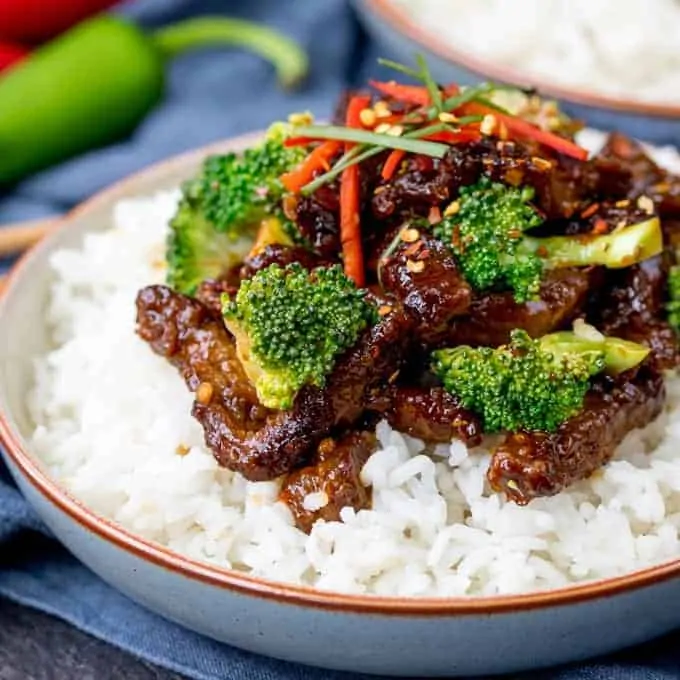 Tangy, delicious and ready in 25 minutes!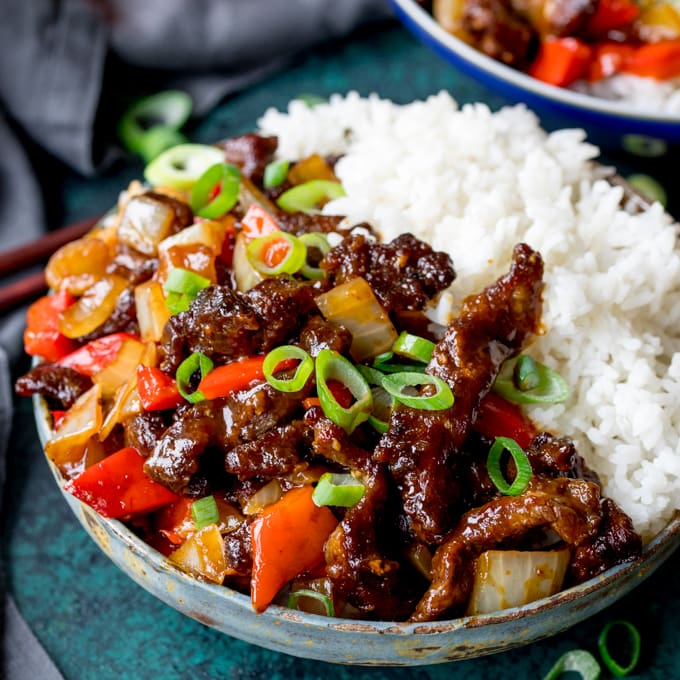 Chinese inspired recipes from other bloggers that I can't wait to try:
Pork and Vegetable Crispy Baked Egg Rolls: Pinch and Swirl
Lemon-Honey Glazed Lamb: Three Beans on a String
Baked Honey Garlic Chicken: Laughing Spatula
Chinese-Style Barbecue Country Ribs: Host the Toast
Beef and Brocolli: Roxy's Kitchen
Some of the links in this post may be affiliate links – which means if you buy the product I get a small commission (at no extra cost to you). If you do buy, then thank you! That's what helps us to keep Kitchen Sanctuary running. The nutritional information provided is approximate and can vary depending on several factors. For more information please see our Terms & Conditions.