Check out my 10 pasta recipes - for when you're stuck in a pasta rut!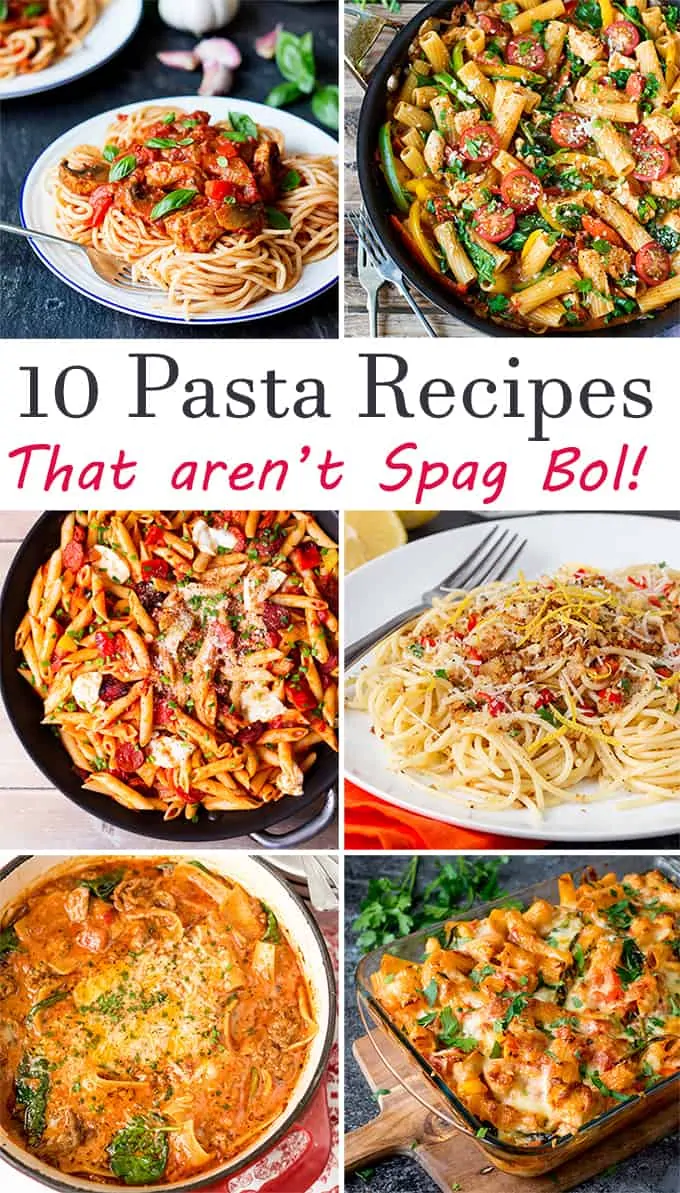 Gotta love the versatility of pasta.  Quick, easy and the one thing I can pretty much guarantee the kids will devour!
I've got to admit, good old spag bol is still a family favourite that we have at least every couple of weeks. I sometimes feel like I'm cheating - a food blogger who should be experimenting and trying new things - always going back to a simple spag bol.  So I love to look for new, simple pasta dishes to fit into the recipe rotation.
Here are a few of my faves!
Chicken and Bacon Pasta Bake: Lots of peppers and spinach in there that the kids eat without even noticing!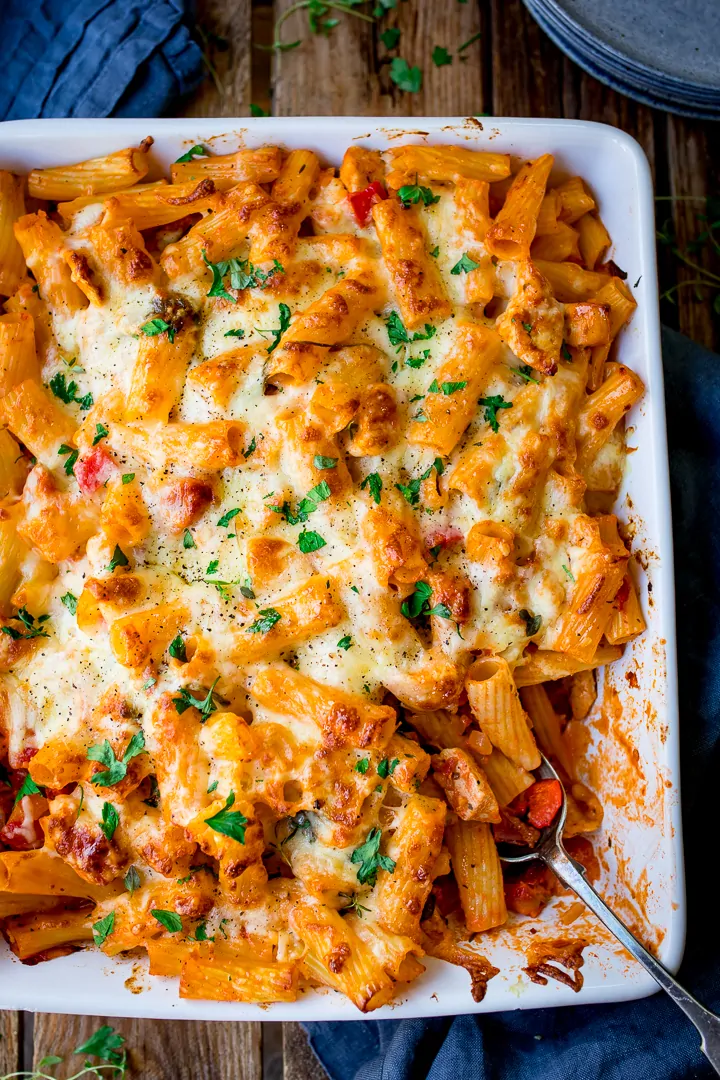 Garlic Bread Spaghetti: - ready in 20 mins!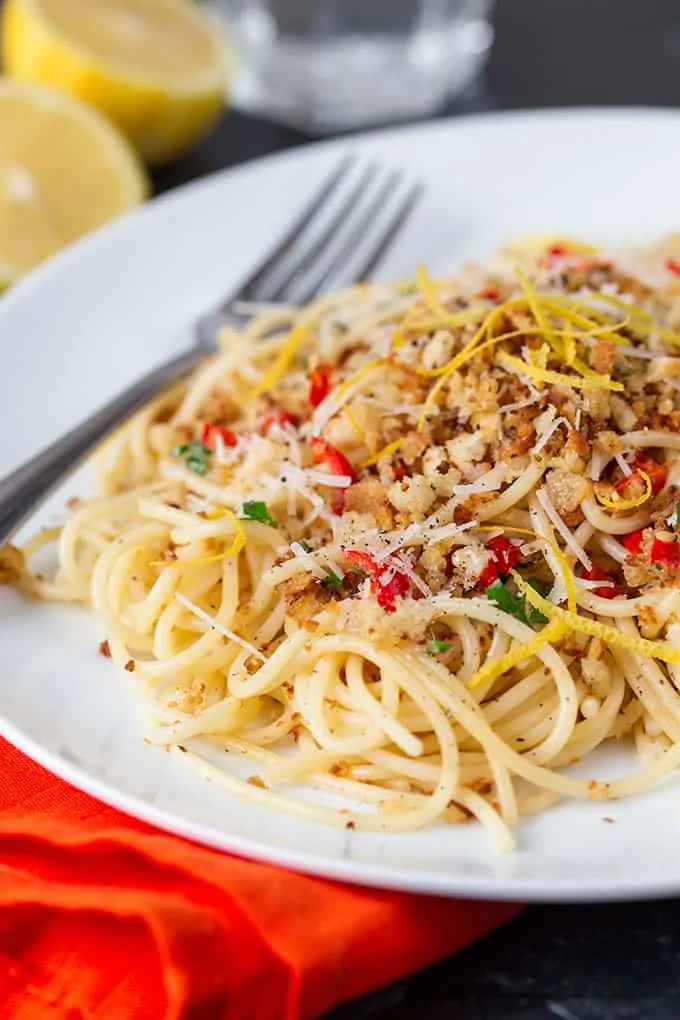 Lasagne Soup: All the taste of lasagne in soup form!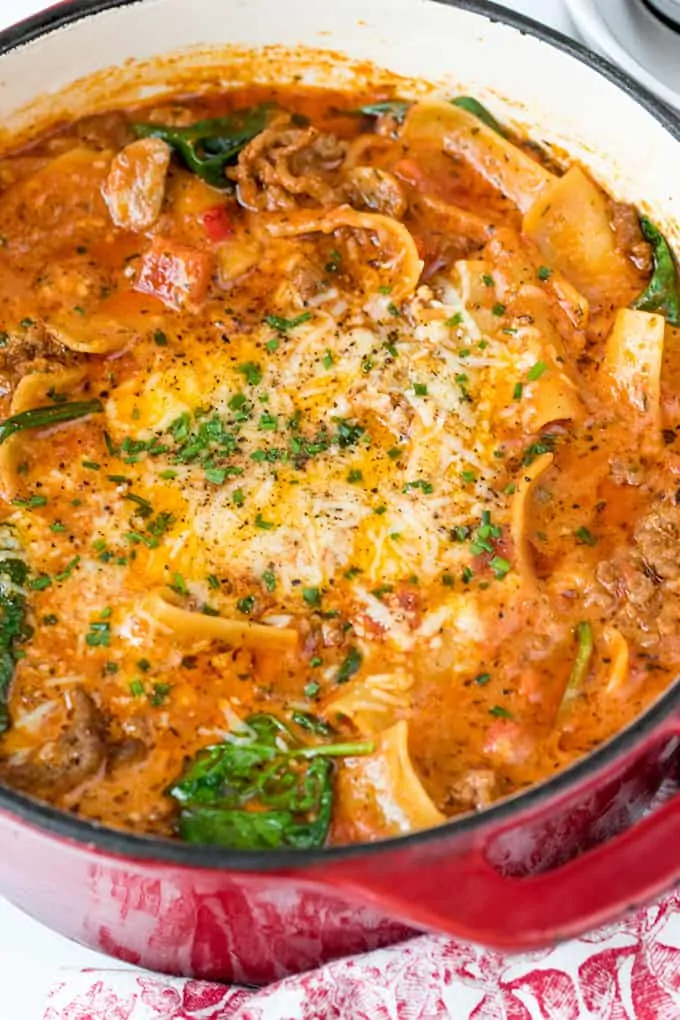 One Pot Cajun Chicken Pasta: A bright and spicy dinner, all cooked in one pan!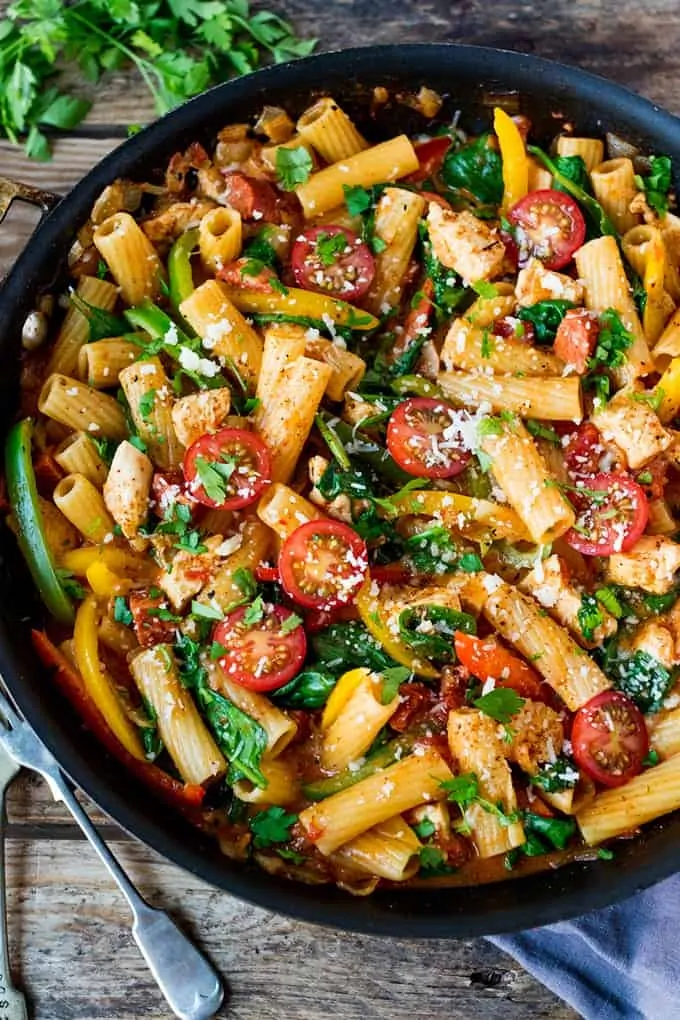 Tuna Pasta Bake: Cheesy and delicous - made with mostly store-cupboard ingredients!
One Pot Garlic Chicken Pasta: Mmmmm lots of lovely kale in this one.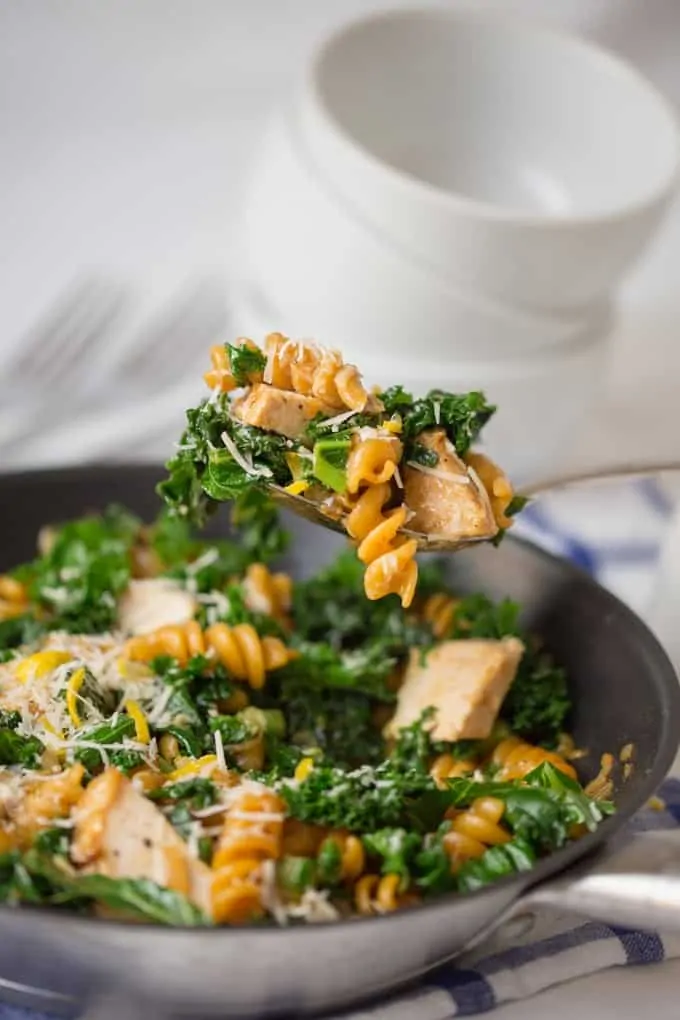 Make-Ahead Spaghetti: You can even freeze and reheat this one!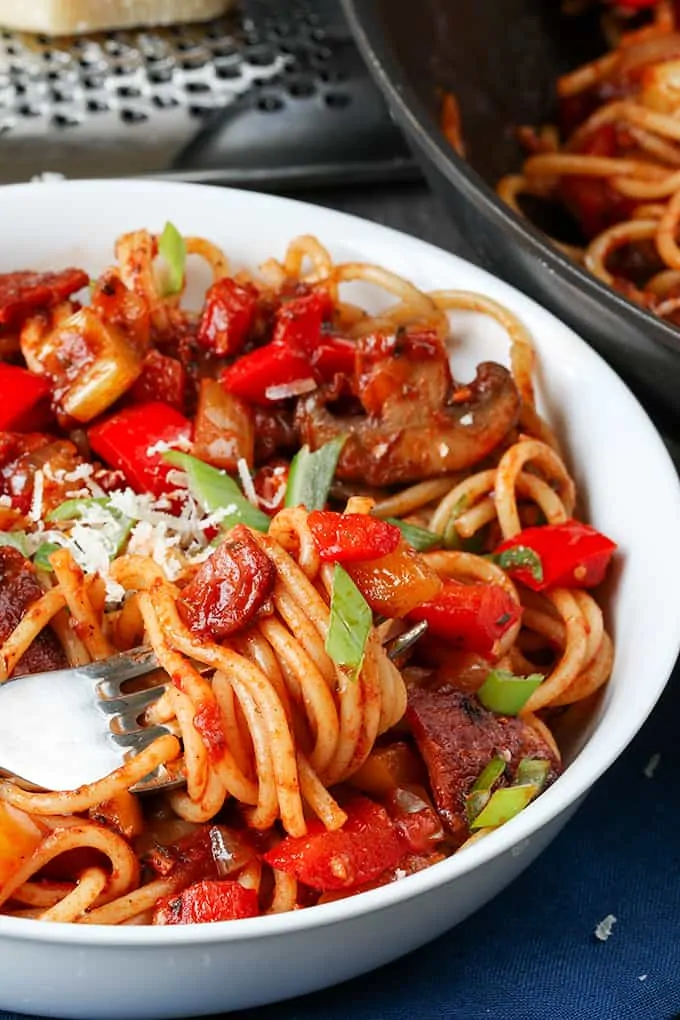 Pan Fried Salmon With Creamy Lemon Spaghetti: A lovely light dinner with extra green veg.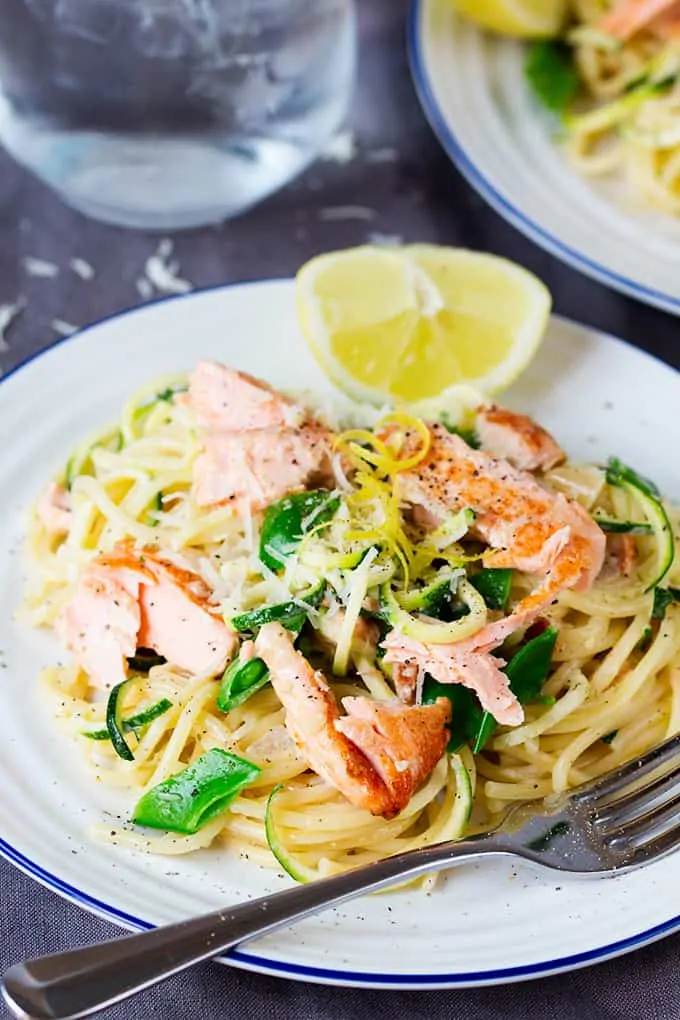 Penne Arrabiata with Mozzarella and Chorizo: A spicy twist on the classic Arrabiata.
One Pan Spaghetti and Meatballs: Yep the whole thing - meatballs, spaghetti and sauce are all cooked in the same pan!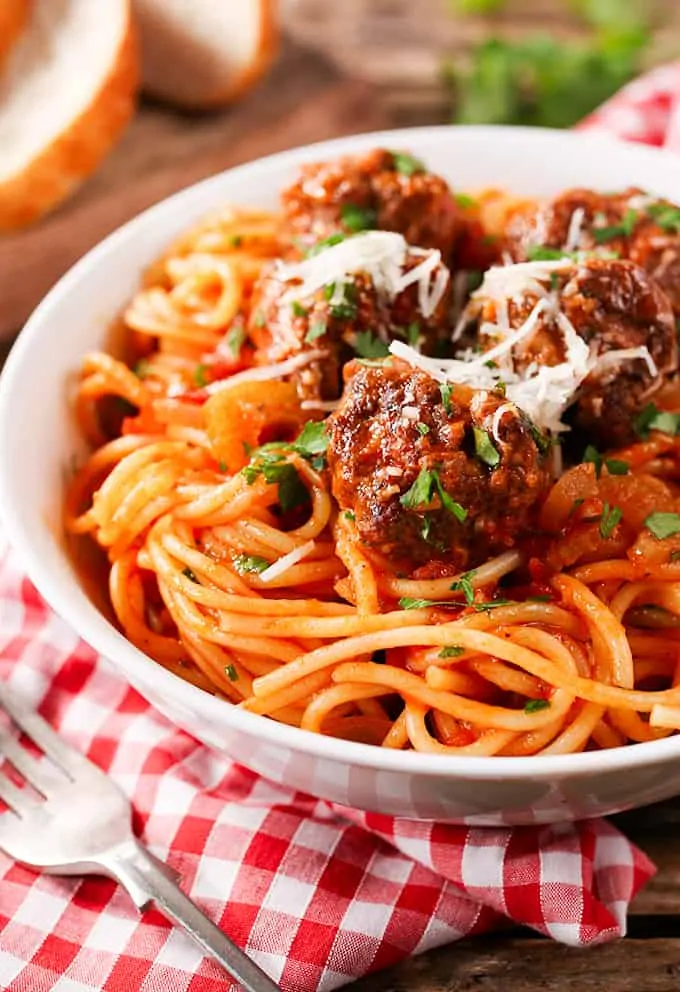 Phew, pasta fix done! Do you have a regular pasta recipes that you cook all the time? I'd love to hear!