It wouldn't be Christmas without sprouts! But they can get boring pretty quickly. That's why we've put together 4 sprout recipes -  4 ways to give sprouts a lift this Christmas each with it's own recipe video!
I adore sprouts!
If I could have them with every roast dinner I would.
Generally I just steam them and serve them up. They've got to be perfectly cooked though - with a tiny bit of bite (no mushy sprouts here please).
I even had sprouts with my risotto the other day. It couldn't be helped, we'd bought over 2kgs of sprouts for these recipes, so we had a few left over that needed to be eaten ????
If you're a little bored of sprouts, or if you want to give your sprouts a twist for Christmas day, how about one of these recipes! Click on the link to see the full recipe and video.
We have:
(Chris came up with that name tee hee!) - which is a super-quick and easy sprout-take on cauliflower cheese. The sprouts are simply roasted with a little butter, then topped with cream and lots of cheese and baked again until browned and bubbling. No need to get a pan dirty whisking up white sauce!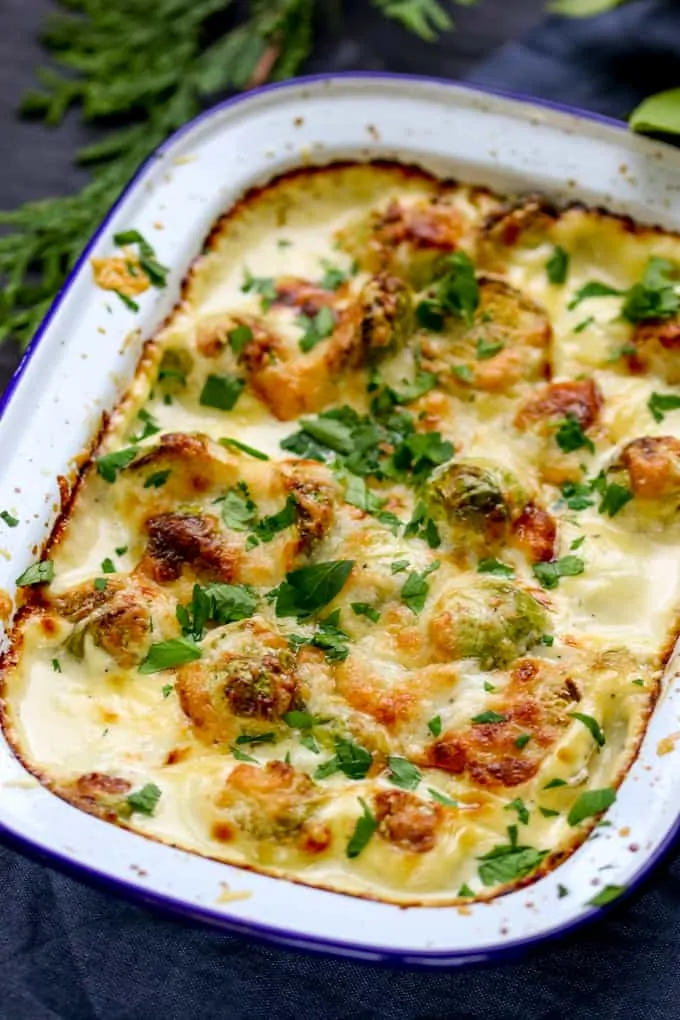 Roasted, then tossed through warm honey and balsamic vinegar.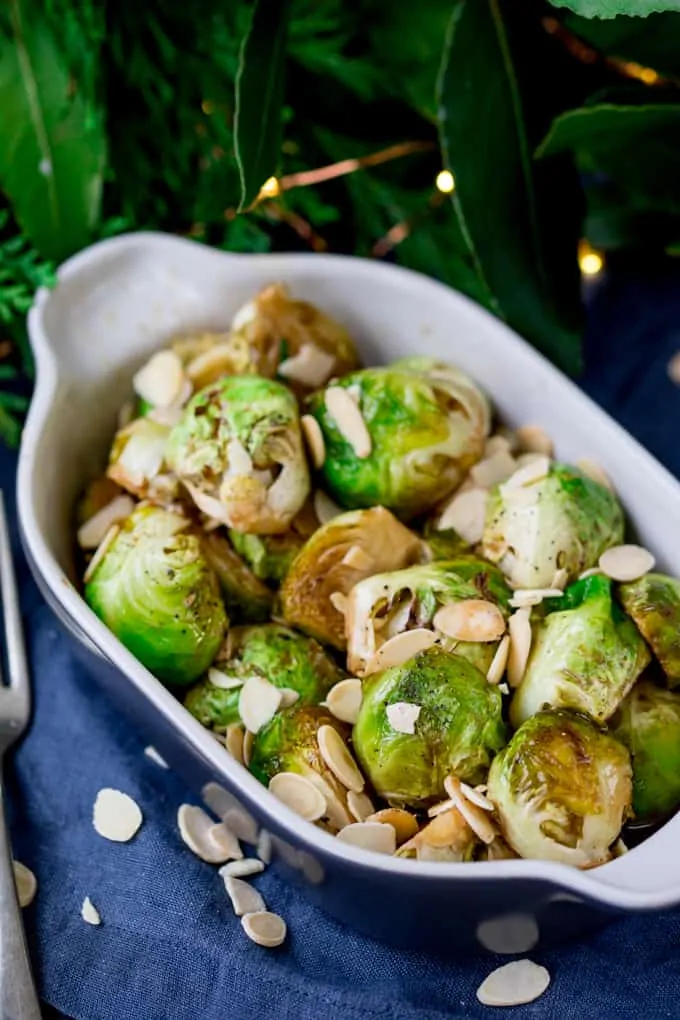 Shaved sprouts lightly sauteed in butter and garlic, topped with a honey mustard dressing, plus tart cranberries, walnuts and parmesan!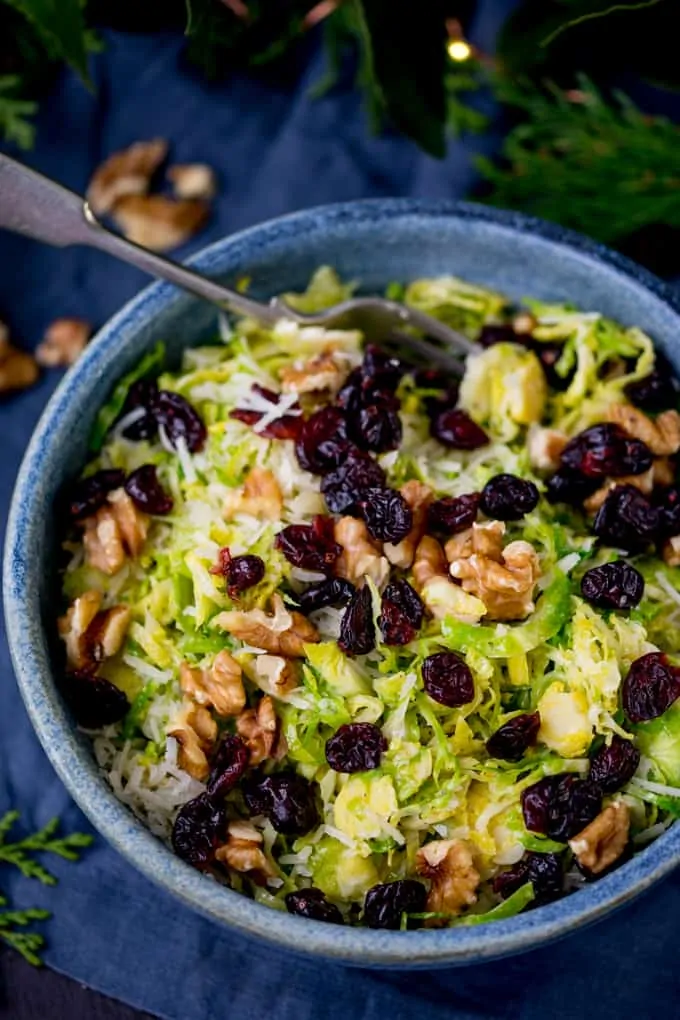 Baked Parmesan Sprouts with Bacon
Sprouts coated with parmesan, then baked and topped with crispy bacon!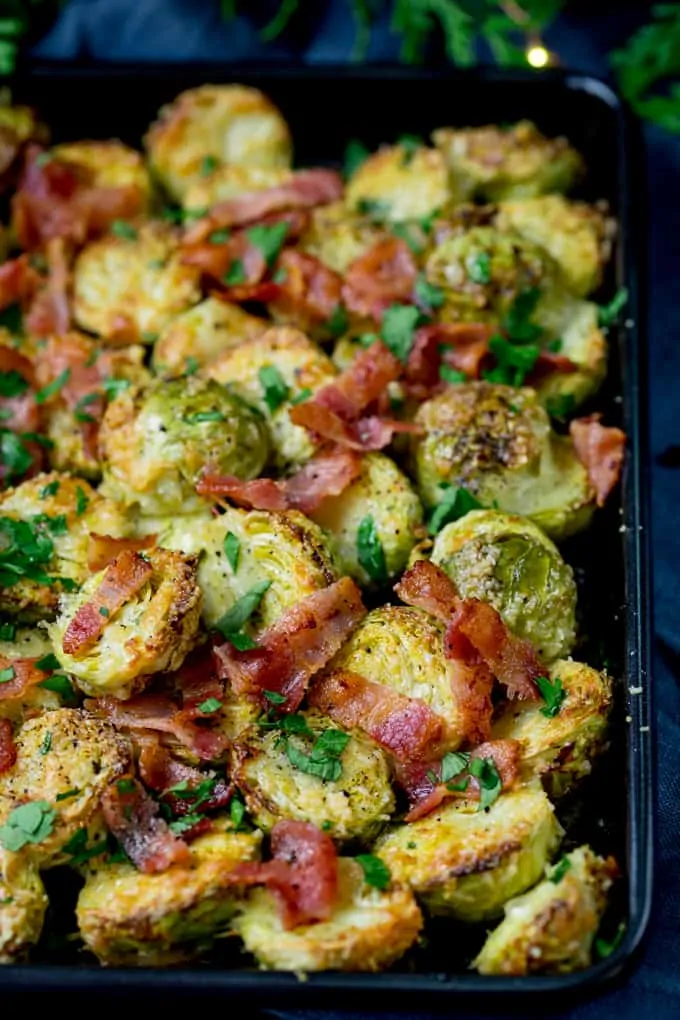 That's the lot! Hope you have a Happy Spout-Filled Christmas xx