Mini Peanut Butter Banana Protein Muffins - Tasty muffin bites that are waistline friendly!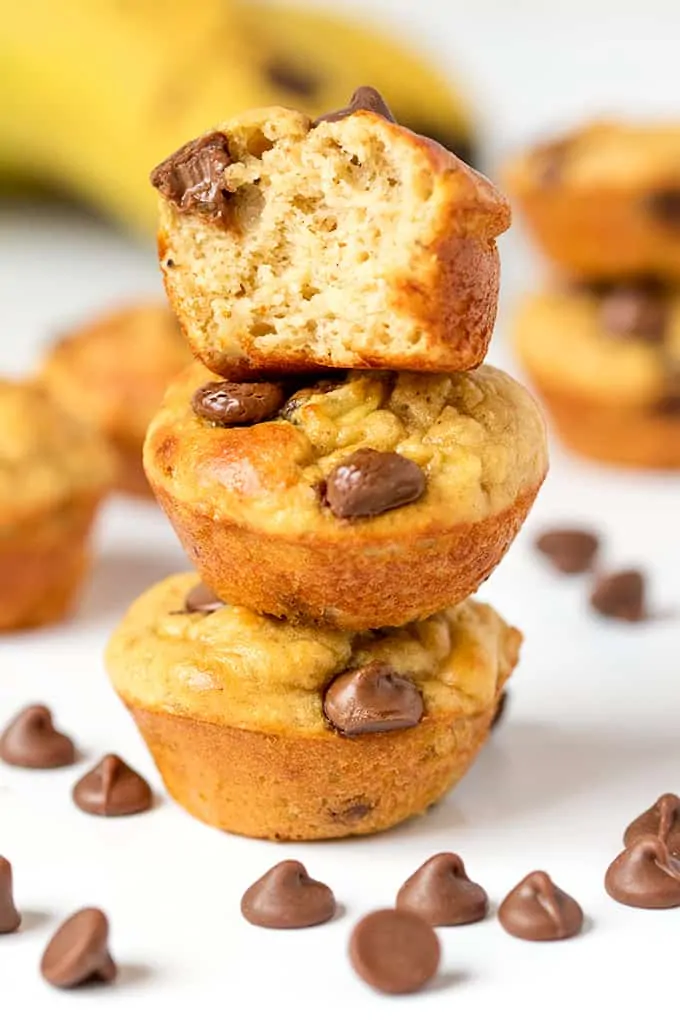 As you may know if you've been reading my blog, I've been on a mission to lose weight for Summer. I finally hit my target the day-before-yesterday - losing 14 pounds over the course of 10 weeks!
It's so nice to feel good in my clothes, and I've lost the weight in the right way (unlike my ridiculous diet) - slowly, without starving myself, and with a few naughty treats thrown in there too.
I plateaued a little over the last couple of weeks, so I decided to lower the carbs and up the protein a little, but living without cake was simply not going to happen.
So I came up with these skinny mini muffins!
Around the same time, I was talking to Wheyhey about my fitness journey, and they kindly sent me some of their delicious protein ice cream. There's strawberry, vanilla, chocolate, and banoffee flavours to choose from, and I thought these mini muffins would be finished off perfectly with a spoon of banoffee ice cream on top.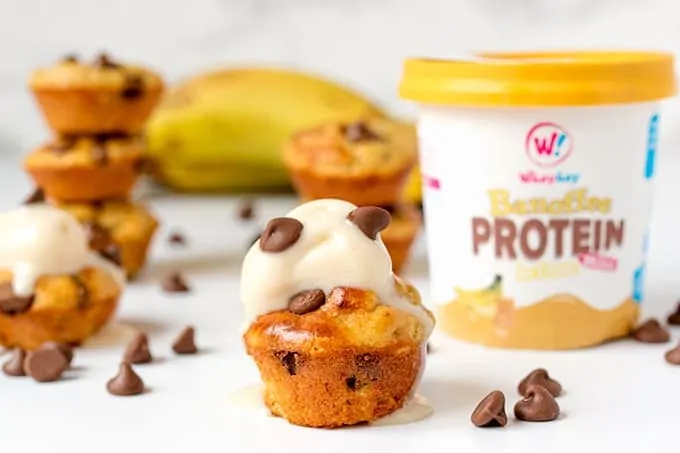 I've had protein ice cream before and it's usually chalky and unnatural tasting, but the Wheyhey stuff is the best I've tried. Much more creamy in texture and flavour.
The muffins come out at 39 calories each with 1.8g of protein (might not sound much, but it is only a little cake-bite).
Topped with a heaped teaspoon of the banoffee ice cream, that brings the total calories up to 54, and the protein up to 3.8g.
Which in my eyes, totally means I can have three in a row!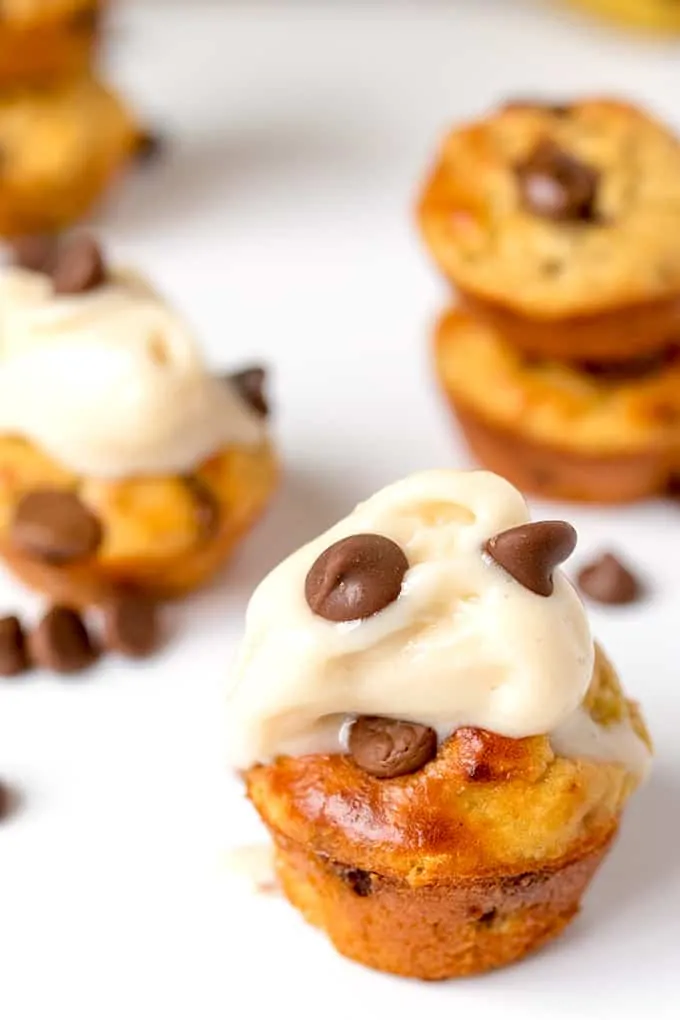 The kids have be taking them to school (minus the ice cream of course), and I've been enjoying these Mini Peanut Butter Banana Protein Muffins as a little snack - stopping me from blowing my target with a huge packet of biscuits!
Now I'm at my goal weight, I'm trying to ensure this lighter, healthier way of eating sticks - without missing out on a few treats too!
Are you trying to shape-up for summer at the moment? Anything working particularly well for you? I'd love to hear!
The Mini Peanut Butter Banana Protein Muffins Recipe: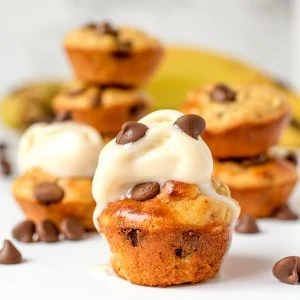 Mini Peanut Butter Banana Protein Muffins
Low Calorie Mini Peanut Butter Banana Protein Muffins. Just 39 calories (1.8g protein) each!
Ingredients
3

tbsp

smooth peanut butter

2

medium bananas

-

mashed

25

g

whole-rolled oats

2

eggs

30

g

(1 scoop) banana or vanilla protein powder

2

tbsp

coconut flour

1

tbsp

Splenda

-

you can replace with honey or 2 tbsp brown sugar (it will increase the calories - or leave out entirely if you prefer)

1

tsp

vanilla extract

1

tsp

baking powder

50

g

chocolate chips
To Serve:
Banana

-

chocolate or vanilla ice cream (I used Wheyhey protein ice cream)
INSTRUCTIONS
Preheat the oven to 175c/375f

Mix all of the ingredients together, except the chocolate chips, in a medium bowl - using a wooden spoon or hand whisk. Stir in half the chocolate chips.

Take two mini 16-hole muffin trays (the holes should be approx cake-pop size), and line with mini muffin liners - or spray with non-stick oil.

Divide the cake mixture between the muffins cases -approx 1 tsp of mixture for each muffin.

Top with the remaining chocolate chips and place in the oven to cook for 8-9 minutes.

Take out of the oven. If you're not using muffin liners, then it's best to take the mini muffins out of the tray as soon as possible - without burning yourself. Leave to cool, then serve on their own or topped with ice cream!
✎ Notes
Nutritional Information is per Muffin.
Nutrition
Calories:
36
kcal
Carbohydrates:
4
g
Protein:
1
g
Fat:
1
g
Cholesterol:
12
mg
Sodium:
17
mg
Potassium:
63
mg
Sugar:
2
g
Vitamin A:
25
IU
Vitamin C:
0.7
mg
Calcium:
16
mg
Iron:
0.2
mg