I'm totally lacing that innocent Disney Dole Whip treat with Tequila and lime! Find out how to get that perfect creamy whipped texture below.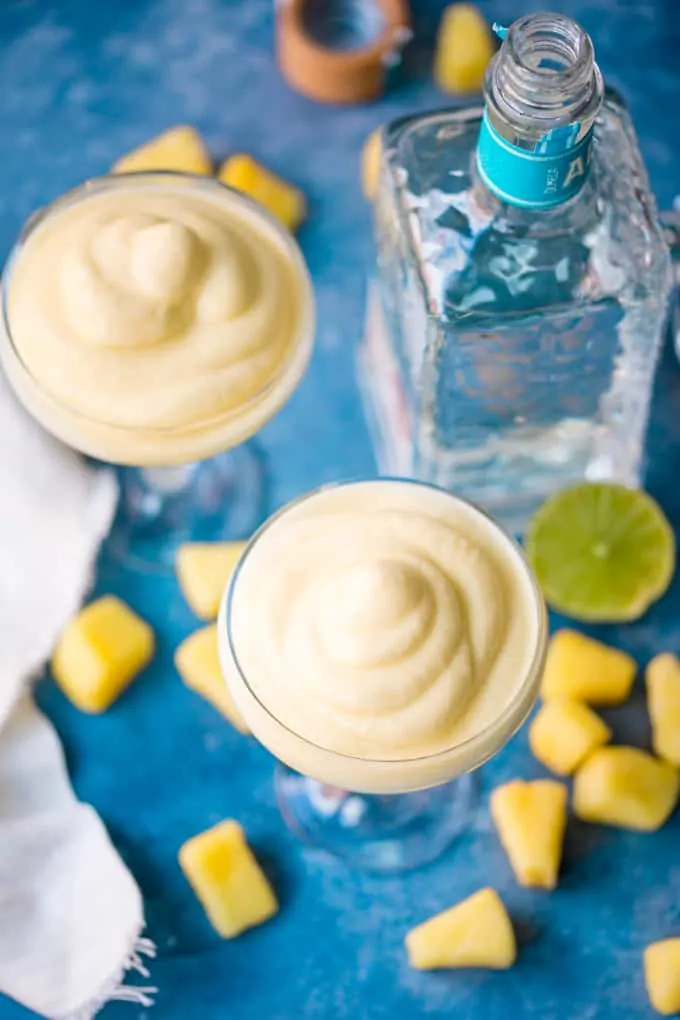 I think it was the hottest day of our Disney trip last year when we came across Dole whip.
A proper eyes rolling back into the head moment when we took that first taste! It's pineapple-y, creamy, thick and refreshingly cold. I've had it on my list to try to recreate ever since, but I thought i'd wait until the warmer months. I'm a bit nesh, and icy cold snacks don't appeal to me when it's anything colder than strappy t-shirt weather.
And then I realised it was Cinco De Mayo coming up, and I happened upon a nice looking bottle of tequila whilst out shopping......
Seemed like the perfect opportunity to try Dole whip with a twist!!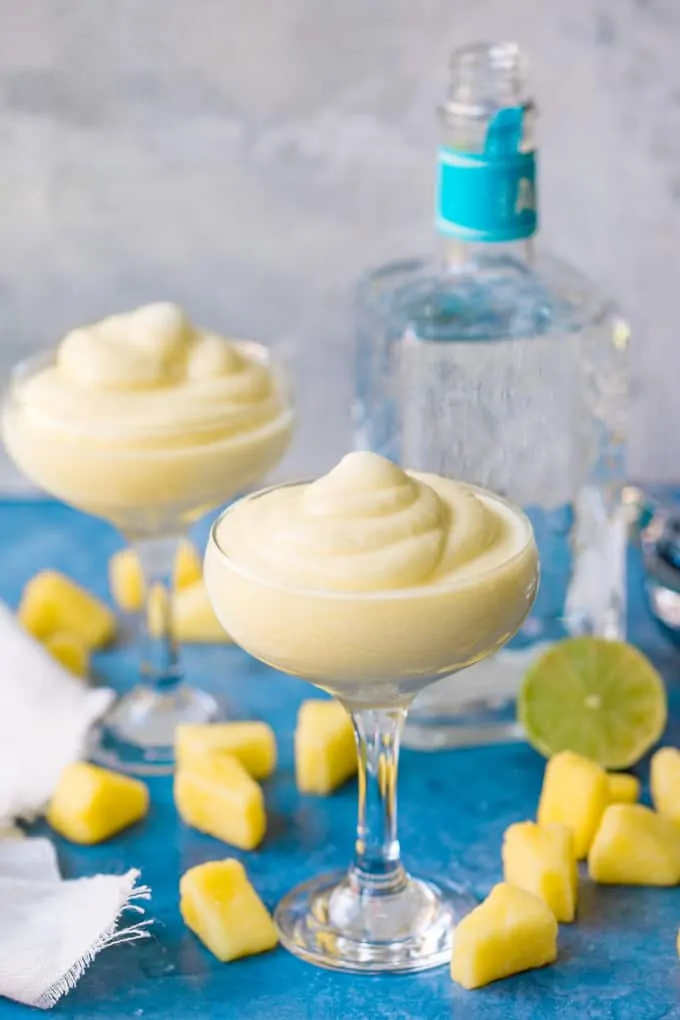 The recipe uses frozen pineapple for a good hit of pineapple taste, whilst providing the frozen element needed to get that thick, spoonable texture.
I also use tinned coconut cream (I buy tinned coconut milk, and then just use the solid part, leaving the coconut liquid behind). It's a bit cheaper than buying tins of coconut cream.
Then it's a case of adding tequila plus triple sec or Cointreau and a good squeeze of lime, and whizzing it all up until thick and creamy.
Soooooo gooooood!!!!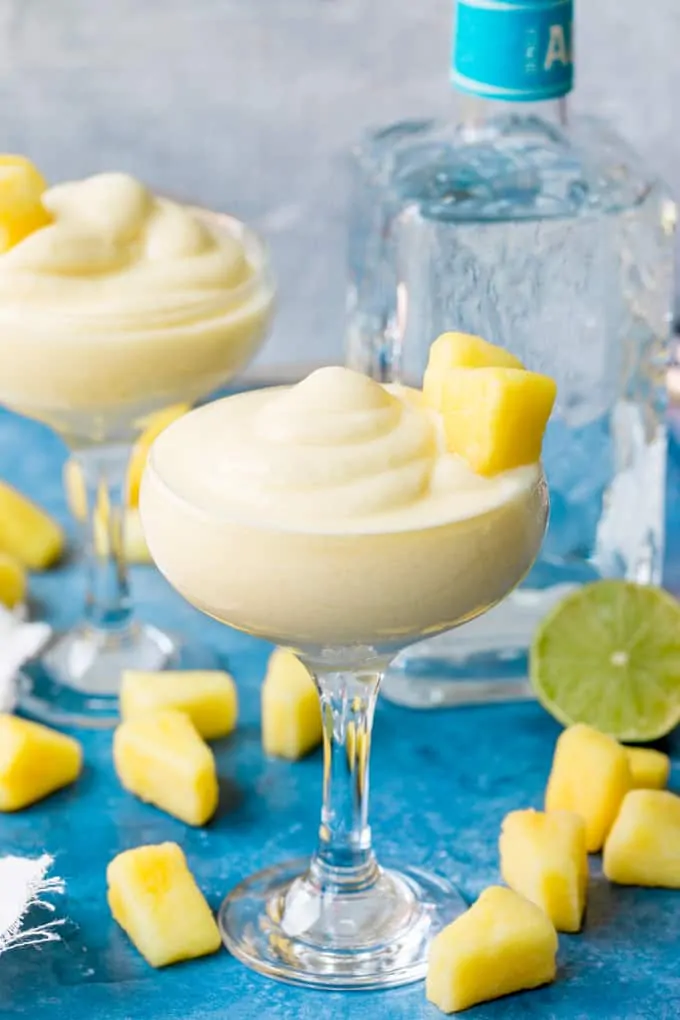 I use my Nutribullet, as it seems to handle the frozen pineapple well, ensuring a smooth finish. The result should be deliciously thick.
If you want it even thicker, blend in half a cup of crushed ice too. I find that ensures it's thick enough that you can spoon it into a piping bag with the end cut off, and pipe the Dole Whip Margarita into the glass - just like the Disney version (with a good kick. Definitely not one t0 let the kids try!).
The Pineapple Dole Whip Margarita Recipe:
Pineapple Dole Whip Margarita
I'm totally lacing that innocent Disney Dole Whip treat with Tequila and lime! Find out how to get that perfect creamy whipped texture!
Ingredients
150

g

coconut cream

-

I used the coconut cream from a can

45

ml

tequila

20

ml

Cointreau

juice of half a lime

300

g

frozen pineapple pieces

100

g

crushed ice

-

optional
INSTRUCTIONS
Place the coconut cream, tequila, Cointreau, lime juice and frozen pineapple in a blender and blend together until smooth. If you'd like it a little thicker, add in the crushed ice and blend again.

Spoon into two glasses, or if you want the Dole whip margarita to look swirled, spoon into a disposable piping bag and cut the end off, then pipe into glasses in a swirling motion.

Serve immediately. You could decorate with additional pineapple chunks if you like.
✎ Notes
Can I reduce the calories?
Yes, you can use reduced fat coconut milk to reduce the fat and calories in this recipe (although it won't be quite as creamy).  This can reduce each serving by approximately 90 calories - depending on which brand you use.
.
Can I make it ahead?
Unfortunately no. It will melt if stored in the refrigerator, and it will freeze solid in the freezer. 
Nutritional Information is per serving:
Nutrition
Calories:
330
kcal
Carbohydrates:
27
g
Protein:
2
g
Fat:
18
g
Saturated Fat:
15
g
Sodium:
16
mg
Potassium:
360
mg
Fiber:
3
g
Sugar:
20
g
Vitamin A:
85
IU
Vitamin C:
73.8
mg
Calcium:
31
mg
Iron:
1.7
mg