Say "Goodbye" to Sad Salads. My new book, Seriously Good Salads, is now available to order, EEEK I'm Sooo Excited!
OUT NOW!
Click Here To Order (some may be affiliate links):
Gone are the days when salads were disappointing meals made with wilted lettuce and a few standard veggies. Seriously Good Salads has 75 of my favourite salads, all packed with fresh flavour, loaded with exciting toppings and covered with delectable dressings. I want to smash the preconception that salads are just "diet food".
Super salads are salads that make you want to eat. Every. Single. Bite.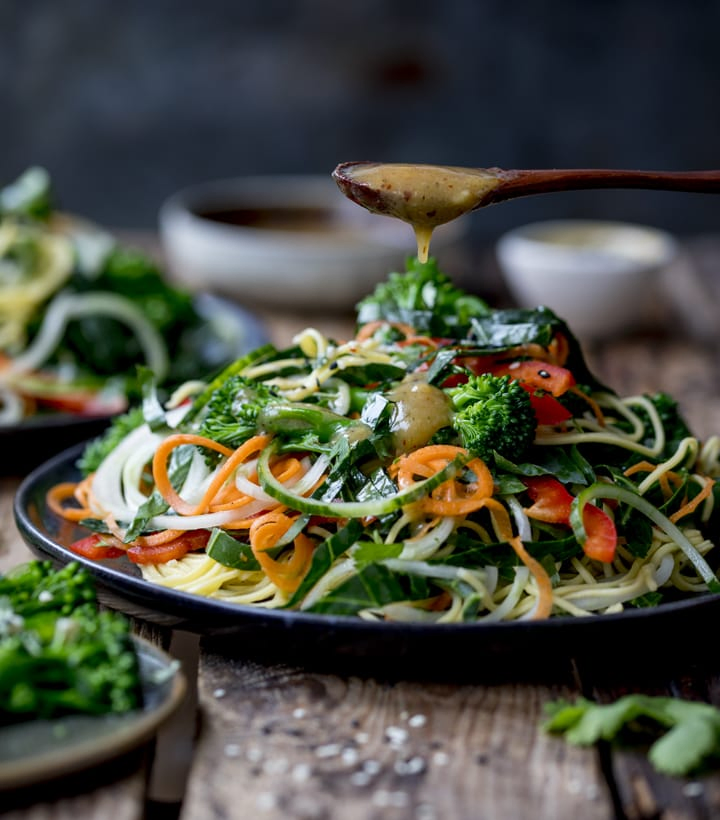 WHAT PEOPLE ARE SAYING
"Salads have gone the fun mile and back on creativity and ingenuity, married to dressings and marinades that would bring out the very best in taste and textures. I can see this book making waves and inspiring many a domestic cook to take up salad making as a hobby to eat well and live well."
"Nicky's recipes never disappoint!  She is a master food curator with the distinct ability to pair food items together for fantastic bursts of flavour in every bite.  Her food creations are amazing and must-try dishes for everyday and are also for when hosting dinner guests"
Next-level salads. A very clever concept by Nicola who brings so many deliciously global flavours to the table here. Vibrant, flavoursome recipes that really pack a punch
"Get ready to forget every preconception you may have had about 'boring' salads, limp celery and 'rabbit food'. Every recipe here is simply packed with explosive flavours and textures, perhaps a salad book for those who 'don't do' salads. Each recipe sits alongside the most alluring photography, I can't say I've ever craved a salad before, until now… "
ORDER NOW!
Click Here To Order From (some may be affiliate links):