Food Blogger Pro Membership is opening for 9 days only!! So here is my food blogger pro review and 15 Reasons Why I'm a Member of Food Blogger Pro!
Note: this post contains affiliate links which means if you buy the product I get a small commission (at no extra cost to you).
A little bit off the subject of food today, I wanted to talk about one of my favourite resources that has helped me to build my blog and improve my photography.
Despite the name, it's not just for food bloggers. Anyone who's interested in starting a blog (even if you're a seasoned blogger) will find something useful.
Food Blogger Pro is a membership site run by Bjork Ostrom (husband of Lindsay – the lady behind super-popular blog Pinch of Yum).
The site has a community section for discussing anything blog related, as well as hundreds of how-to videos (ranging from photography to SEO and making an income), live Q&A sessions with Lindsay and Bjork and discounts on popular blogger tools.
There's usually a waiting list for people to join, but two or three times a year, they doors open for a week or so – so that new members can join.

I've been a member for a couple of years now, and I love it. Everyone is so friendly and helpful and I'm learning new things all the time.
Here are 15 of my top reasons for being a member:
Training on stuff I'd never even thought about – Setting up a site map? broken link checker? Using a light diffuser? – I'd never even heard of these things before going through the videos!
Easy to follow video format – There are over 300 mini training videos – mostly starring Lindsay or Bjork, and occasionally another member of the FBP team. Each of the videos are in bite-size sections, so you can learn a snippet, implement, then move onto the next video. I love this format as it keeps me watching (rather than flicking over to Facebook), and stops anything from seeming overwhelming.
Getting to know other bloggers – There's a real sense of community in the aptly named community section. The forum is split into different sections – such as 'Intros and Promos', 'Generating Income', 'Food Photography' etc. So you can chat to other members about subjects you have a particular interest or problem with.
Private discussion forum – The forum was made private last year so that members can talk freely and openly without worrying who will see their comments!
Podcast guests – Bjork has a podcast where he interviews lots of great guests (i.e Sally from Sally's Baking addiction, Dianne Jacob – author of 'Will Write for Food') the podcasts are open for anyone – member or not. However, sometimes the guests also join the discussion forums – such as Casey Markee (SEO expert and owner of MediaWyse).
Buzzfeed roundups and Pinterest & Yummly groups – Some of the forum members have created Facebook yummly and Pinterest groups where we can share and promote each others recipes. Some members also create Buzzfeed roundup posts and as for members to submit a post that could be used in the round-up (always good, and especially so if the post goes viral!).
Other bloggers income reports – Some bloggers (me included) regularly post Traffic & Income reports and let the forum know when the latest one is out. It's great to see how other bloggers are doing, what their monetization streams are and see how they grow.
Ask anything – The forum consists of people who are just getting started all the way to those that have been blogging for years. This means that questions that I'd been thinking of, but thought were just too simple to ask have usually been asked already (phew!), a simple search often leads to what you're looking for. Examples might range from camera lens recommendations to which font to use!
Happening Now – Bjork has started a monthly video series covering the latest things he and Lindsay are working on for Pinch of Yum and Food Blogger Pro. It's great to see the inside info on what these super-successful bloggers are focussing their time and energy on.
Monthly live Q&A  – Bjork and Lindsay hold a monthly Q&A session with FBP members. You can submit questions before or during the session, and if you can't make it, you can catch up and watch the videos later. Soooo useful!!
Artificial lighting for food photography – Man, I hate photographing in artificial light, but I am starting to get the hang of it now with some brilliant lighting tutorials from Lindsay.
Lots of other food photography videos – Covering subjects such as composition, natural lighting and styling. Let's have a look at one of my early attempts at photography…..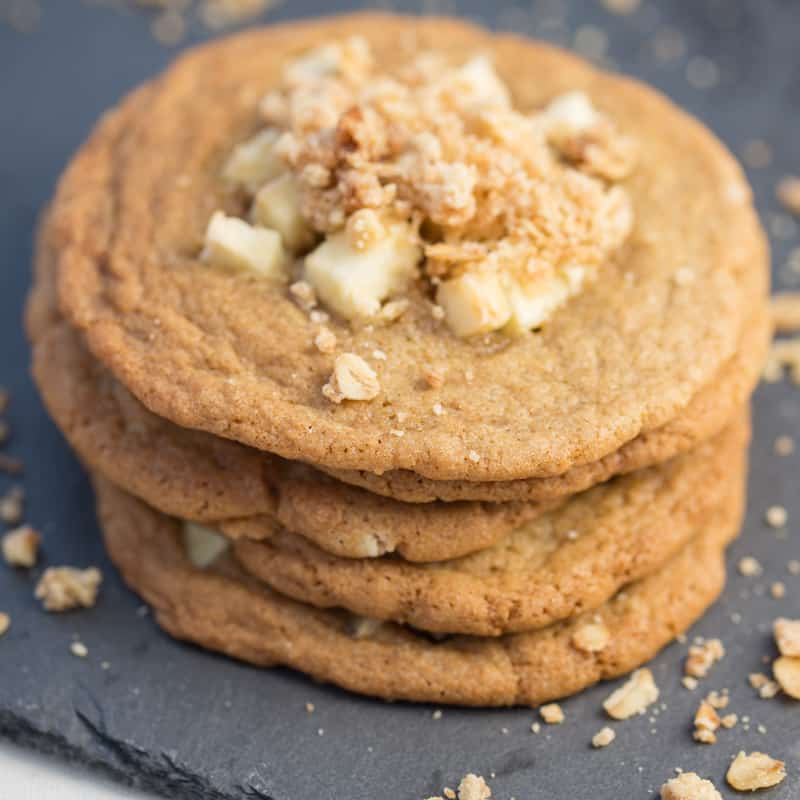 and I thought that was good at the time!!
With a little bit of help from Lindsays training videos, this is one of my more recent cookie pics: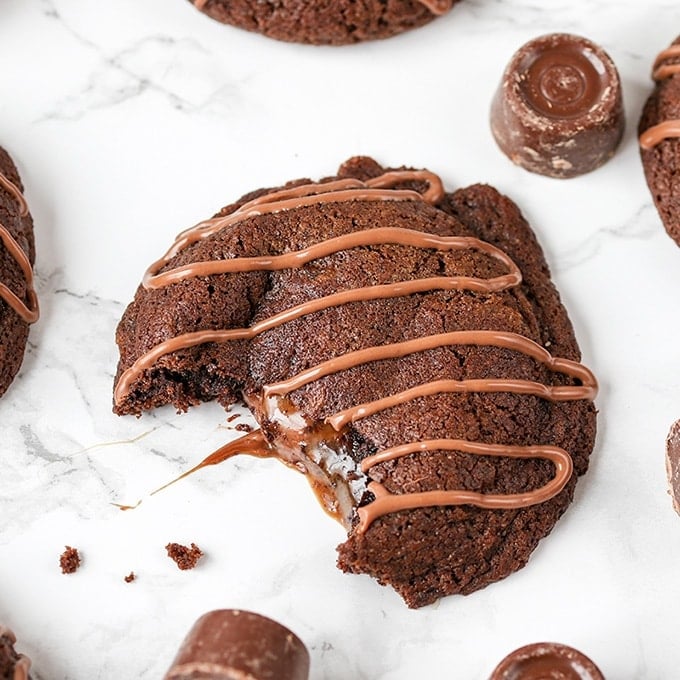 Mmmm I could go for one of those rolo cookies right now!!
Discounts on cool tools – a new page for discounts and extended trials on popular blogger tools – such as CoSchedule.
Creating and selling an ebooks – Lindsay's created 3 or 4 ebooks – her most popular one being Tasty Food Photography (got it, love it). There's a video section on how to create and sell ebooks (I definitely need to do this at some point!!).
Income streams – If you've ever seen the Pinch of Yum income reports, you'll see that Lindsay and Bjork have a number of different income streams. There's a whole video section dedicated to earning an income – going through sections such as advertising, affiliate marketing and sponsored content. Really useful if you're looking to generate an income from your blog.

That's it guys. If you've managed to make it to the end of my list, I hope you've found it useful!

I'll be back tomorrow with a new recipe!