A selection of some of my favourite Chinese inspired recipes. Perfect Chinese New Year recipe ideas.
You may have gathered from some of my previous recipes that I love Chinese food. Sweet, spicy, sticky, salty…just hand me the chopsticks!
I also love Chinese takeaways, but I hate the way I feel afterwards:
Overly full (but still trying to cram in an few extra prawn crackers)
Completely lethargic
Despite feeling so tired, also waking up several times in the night either from totally weird dreams, or the need to guzzle down a pint of water
Slightly embarrassed at taking the endless boxes out to the bin (the neighbours might realise how greedy we actually are)
Is that just me?
That list is exactly the reason why I make Chinese food at home way more often then getting takeout. In addition to preventing the takeaway terrors, I also get the freedom to combine any flavours I like, plus more often than not, it's quicker to make it myself than wait for the delivery man to turn up.
So today, I wanted to share some of my favourites!
Sticky ribs – hands down the best ribs I've ever had. Slow cooked, then crisped in the pan, and finally coated with a sweet and sticky glaze!
Black pepper steak – Chunky peppers and onions with pepper fried beef (oh and chilli-lime noodles!)
Chicken lettuce wraps – These are so tasty and healthy too!
Kung pao chicken – Chicken stir-fry with a real spicy kick!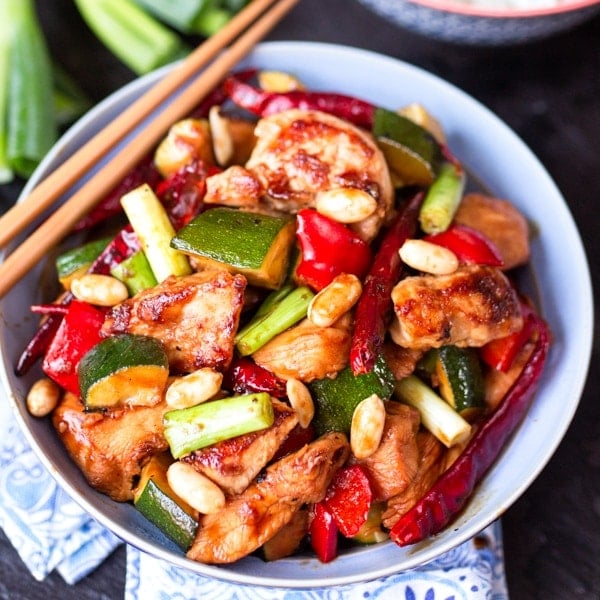 Perfect fried rice – With instructions on getting it right every time (thanks mum!)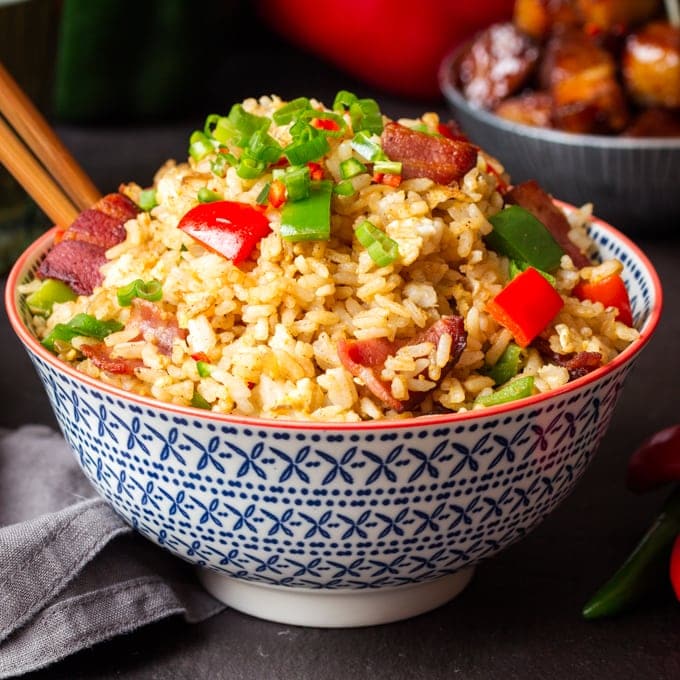 Sticky pork belly – That sticky coating on the sticky ribs is so good, I use it for this pork belly too. So so good!
Asian sea bass – ready in 12 minutes – I kid you not!
Pulled duck – cooked in the oven – but still crispy on the outside and tender on the inside!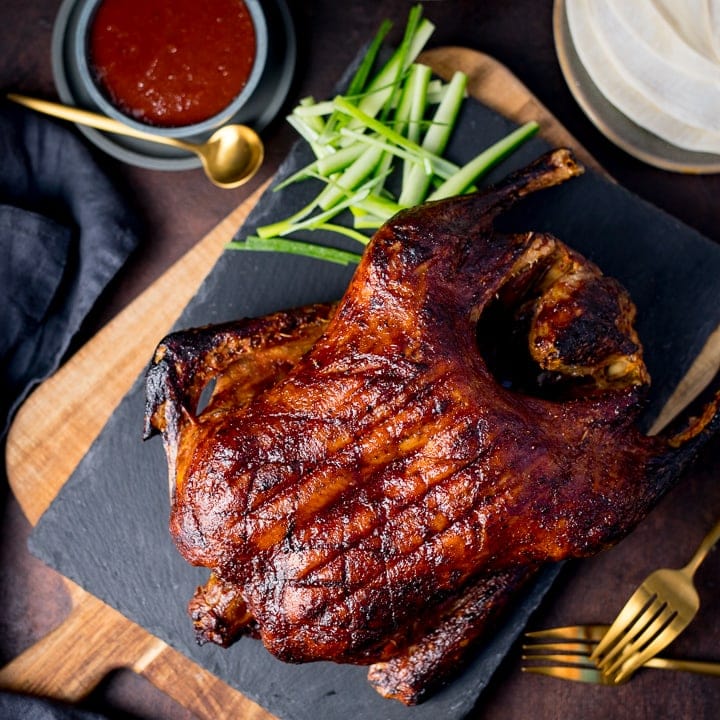 Baked Sweet & Sour chicken – A healthier but just-as-tasty version of the classic!
Sticky chicken stir fry – My go-to stir fry that always goes down a treat!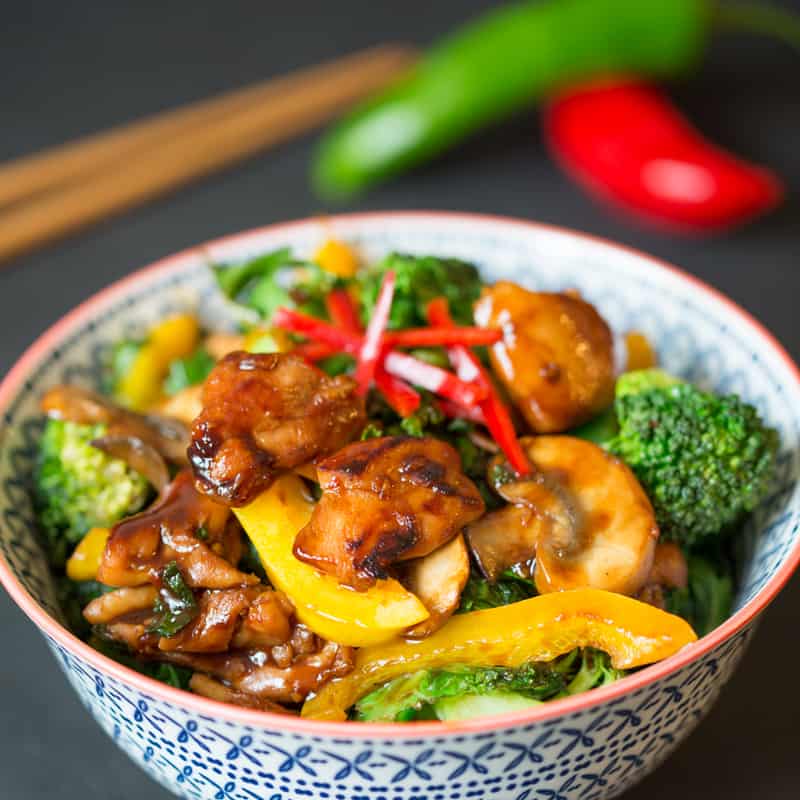 Asian beef and vegetables – I made this one for Center Cut Cook. Ready in 20 minutes, it makes a great mid-week dinner, packed with crunchy veg.
Chicken lollipops – Another one I made for Center Cut Cook – aren't they the cutest? Perfect party food.
Anything take your fancy? I'd love to know if you've made any of these, or if you have a completely different favourite recipe for Chinese New Year!