Who doesn't love a good picnic! These 11 picnic food ideas are perfectly portable - to make your picnic feel really special!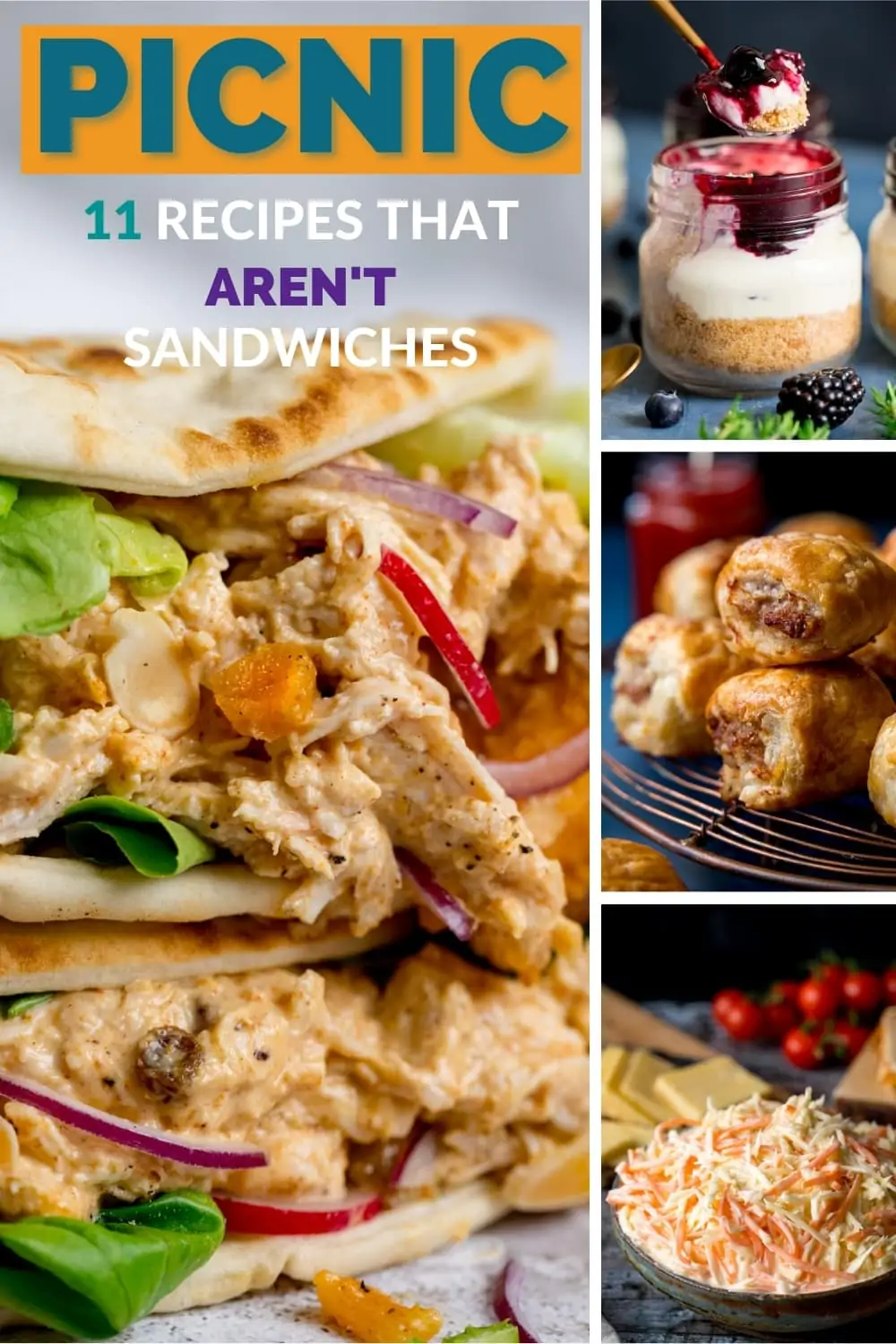 To be perfectly honest, I love a tasty sandwich as part of my picnic basket! But sometimes a special picnic calls for something a little bit different.
Our favourite portable picnic recipes:
Cornish Pasties - moist and tender traditional hand pies filled with steak, onion, potato and swede (rutabaga)
A simple pasta salad with mozzarella and veggies plus an easy Italian dressing. Customize with whatever you've got in!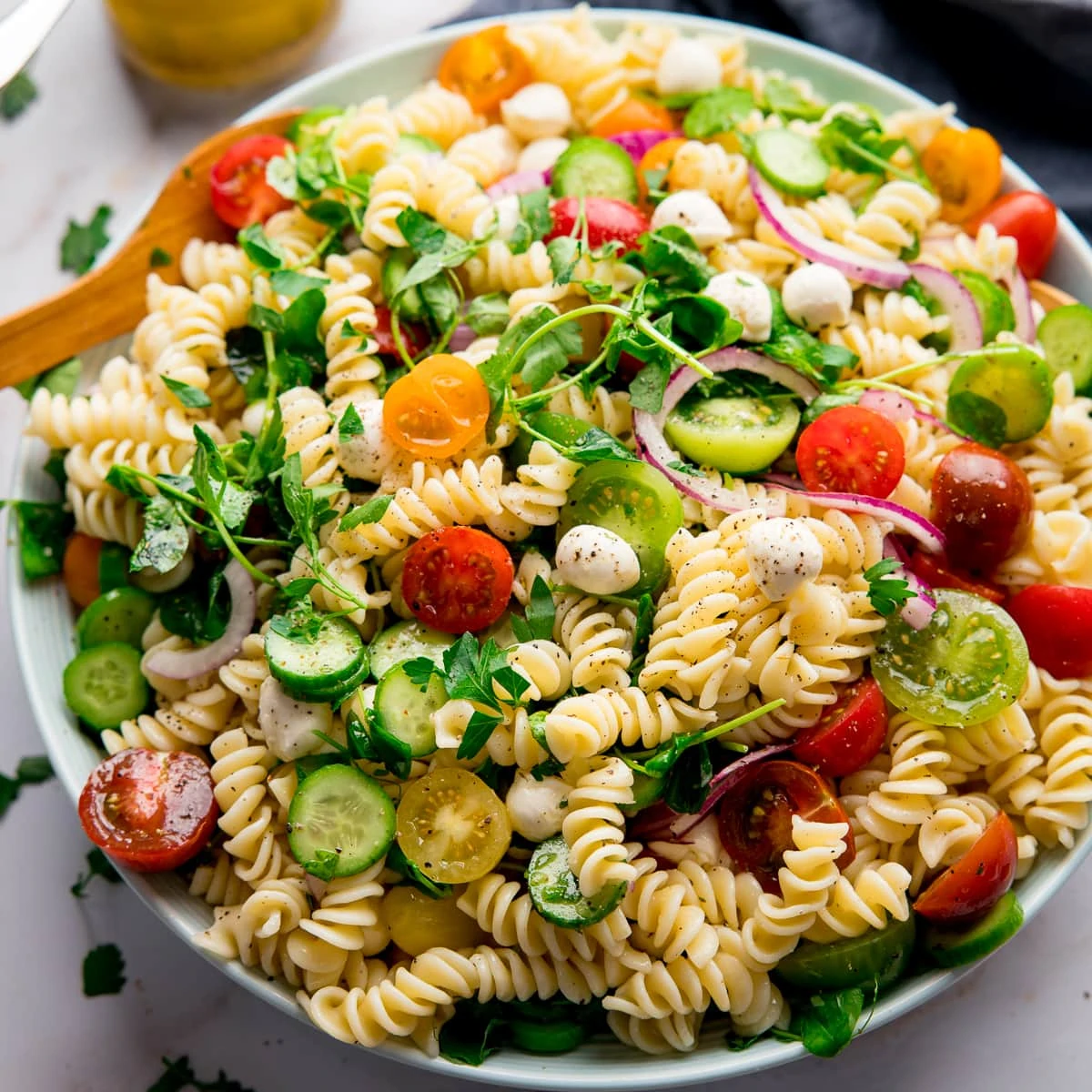 Coronation chicken - cooked chicken in a creamy, spicy sauce with sultanas and apricots. It makes a fantastic sandwich filler, jacket potato topper or serve with a lovely crisp salad.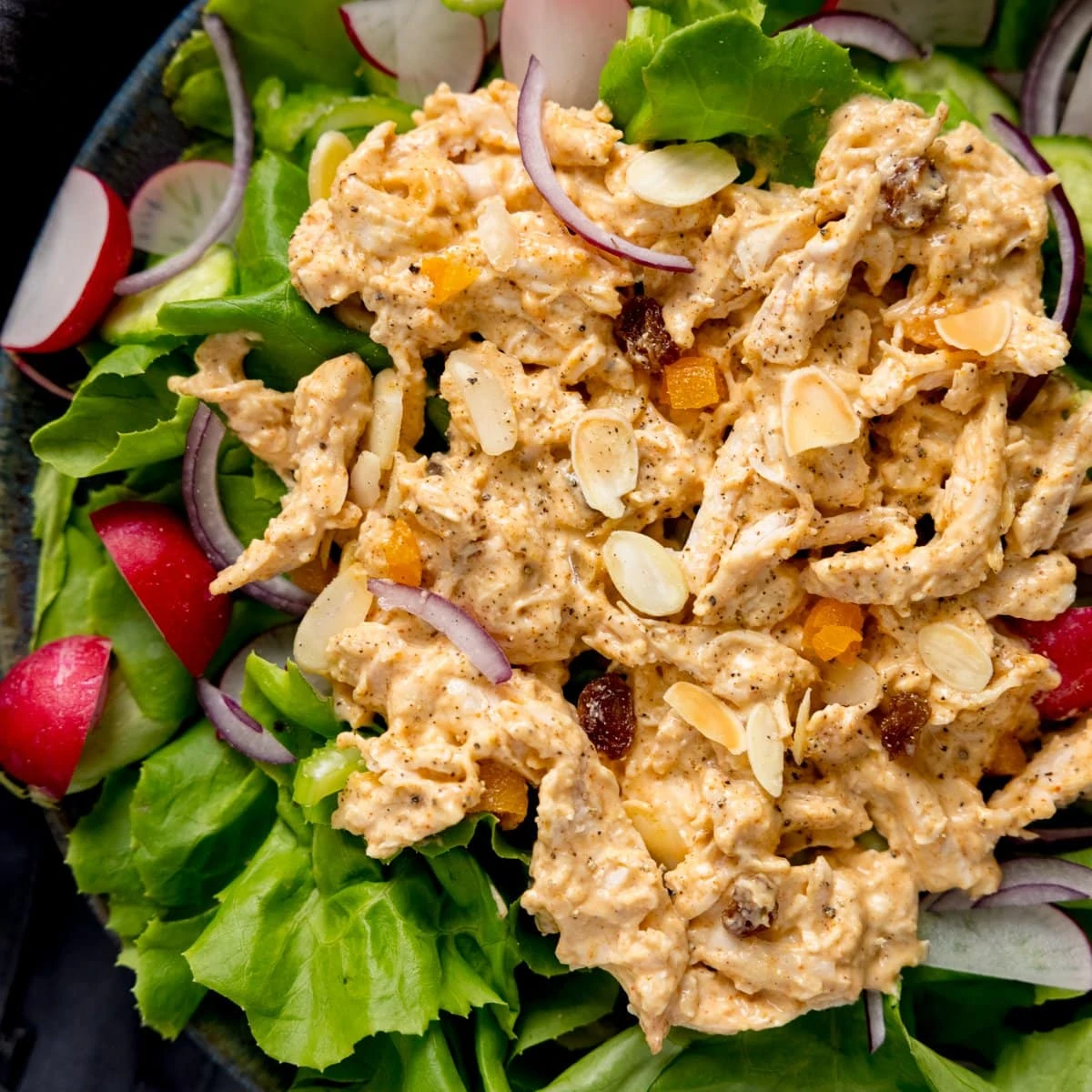 Easy Creamy Potato Salad - My dad's recipe that I've been eating (and making) for over 30 years!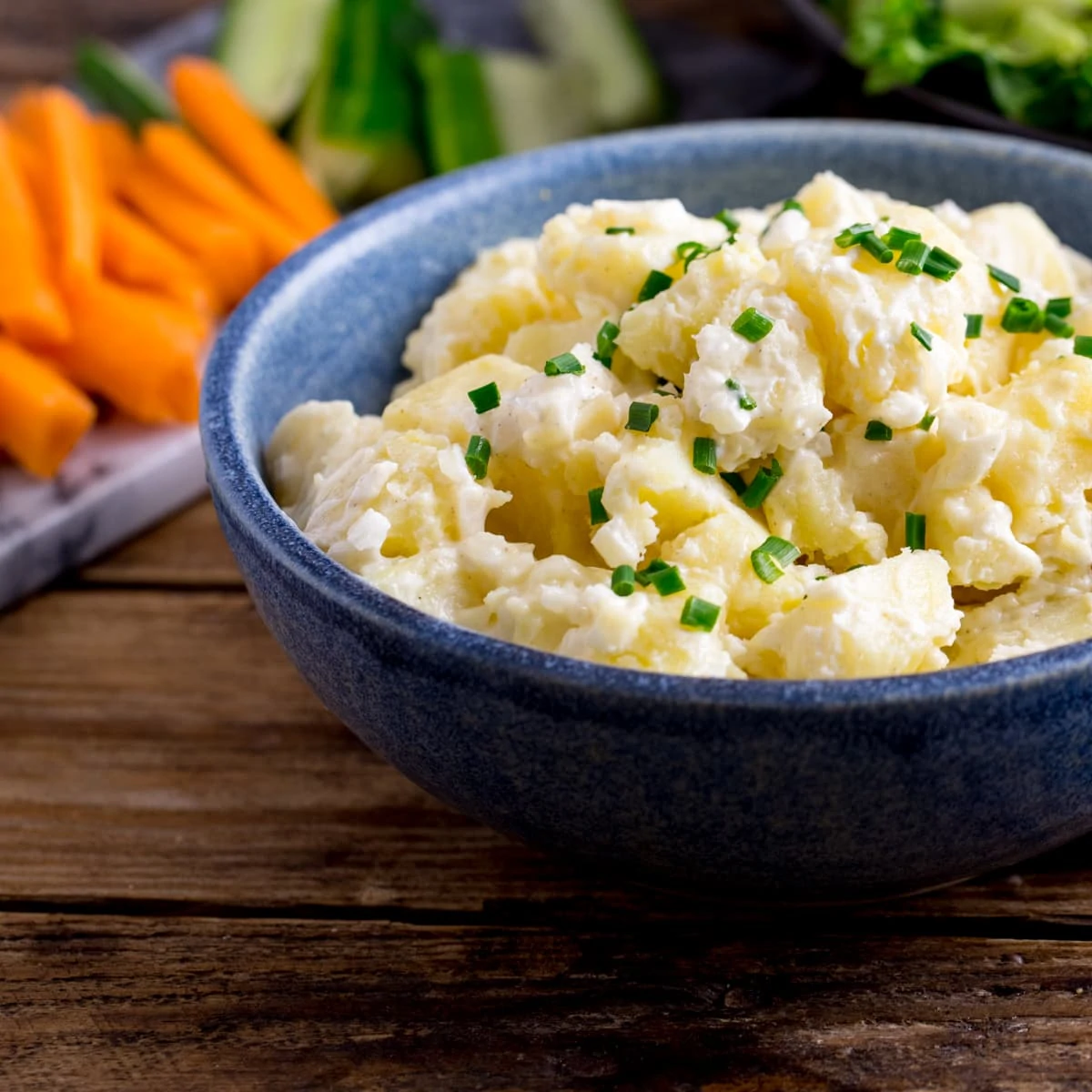 A simple pastry treat for vegetarians and meat-eaters alike. Really easy to make at the same time as meaty sausage rolls - to keep all your guests happy.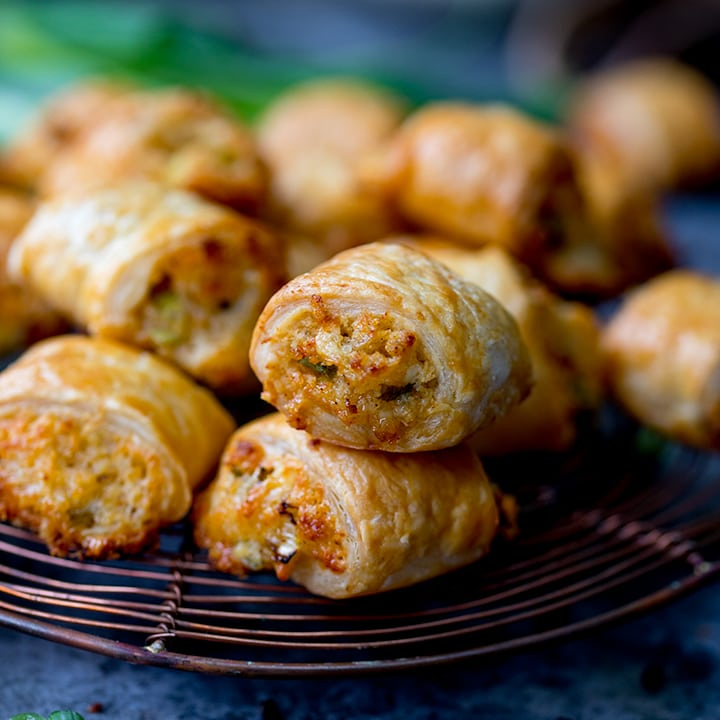 Cheese and Tomato Tarts with a rich tomato ragu and creamy béchamel sauce encased in shortcrust pastry. The best vegetarian lunch!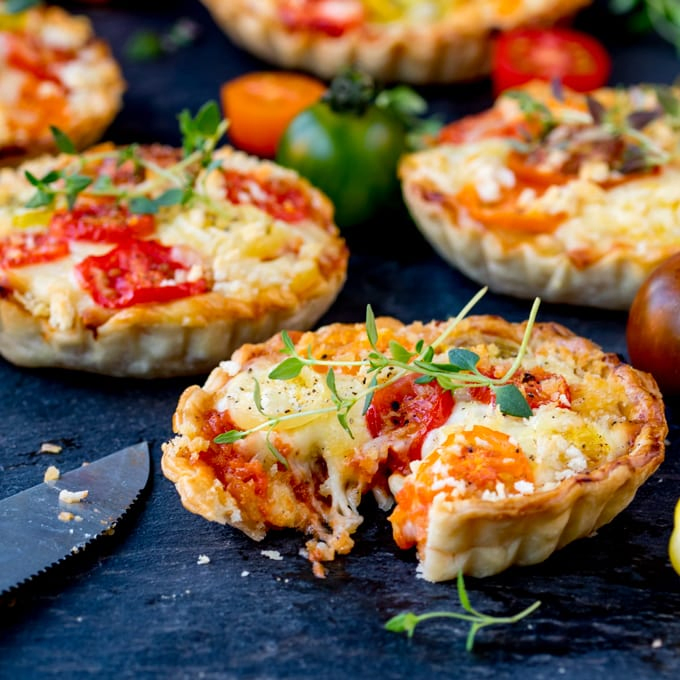 A quick and easy creamy coleslaw with plenty of crunch - just like those luxury supermarket versions. Made at home in 5 minutes.
These Chorizo Scotch Eggs are epic! Crispy and smoky on the outside with a perfect runny-egg filling!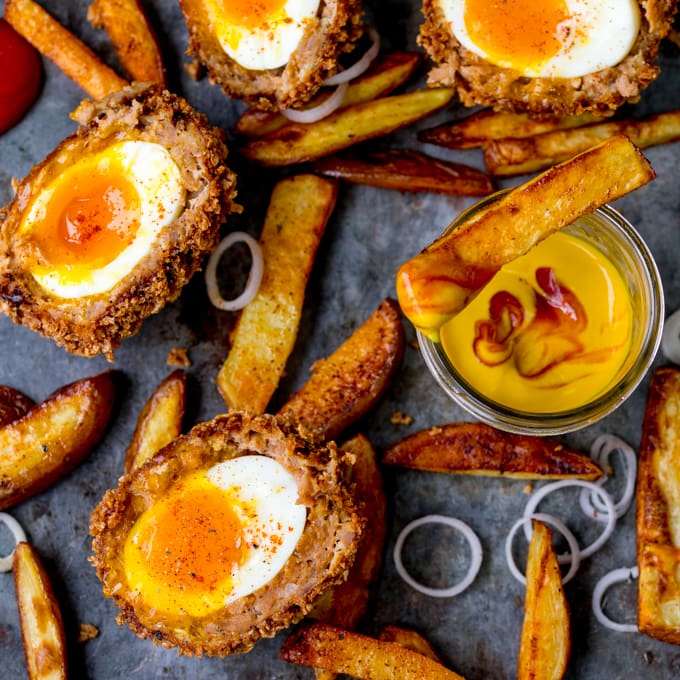 Buttery golden pastry with a delicious meaty filling. Three ingredients are all you need to make a plateful of fantastic sausage rolls.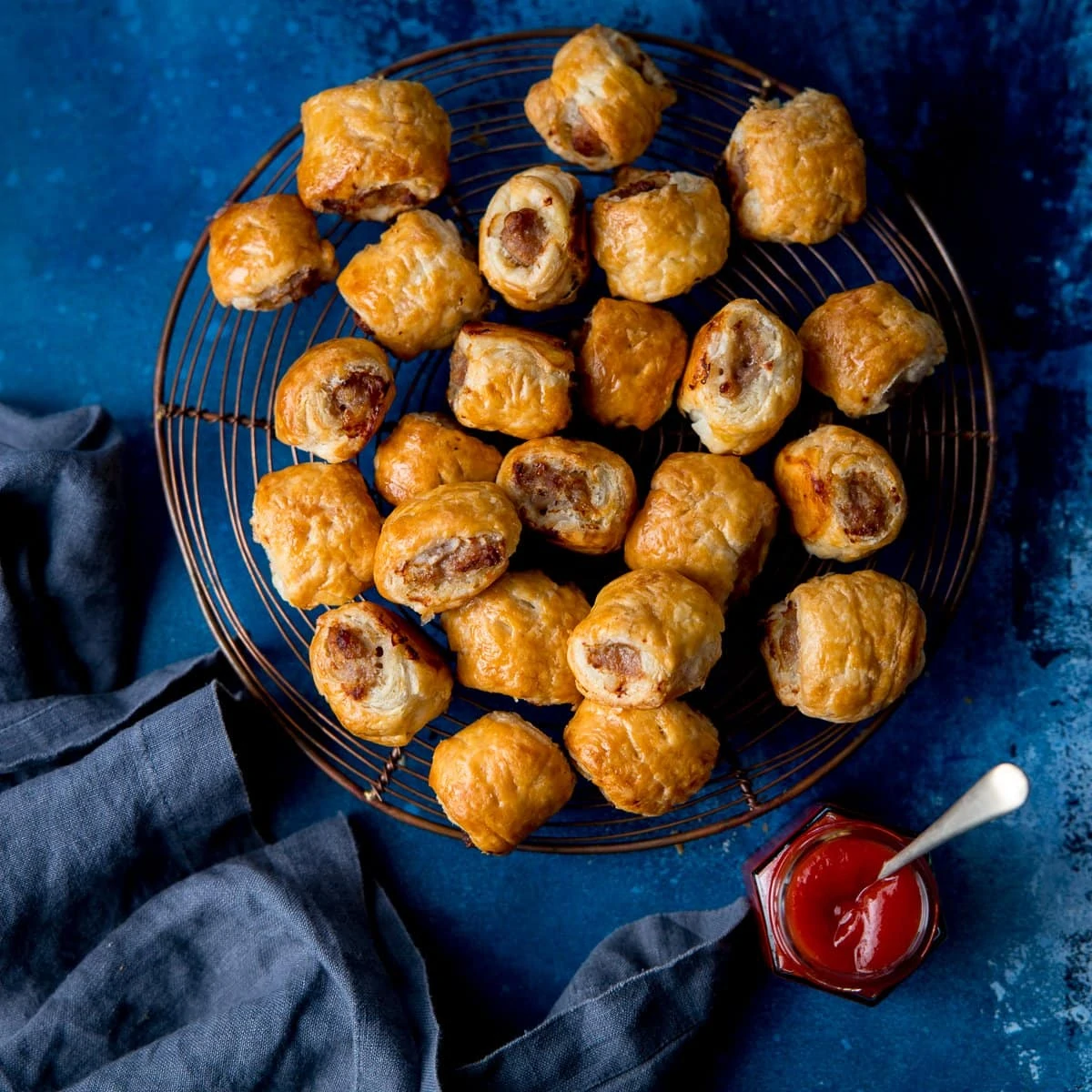 Portable Apple Crumble Jars - with a custard core!! Eat them hot or cold for a fab picnic treat!
These blueberry and blackberry mason jar cheesecakes are so quick and easy! Great for picnics and packed lunches. Gluten Free instructions included.
That's my top 11 picnic food ideas! I Also need to do a special callout to some of my other picnic food ideas that didn't quite make the top 11:
Do you have any picnic favourites? Let me know in the comments below.
What if I want a sandwich recipe?
Do I need to bring cutlery on a picnic?
Only for the dessert recipes!
Can I make these recipes ahead?
Yes, all of these recipes can be made ahead.
This post was first written in July 2017. Updated in Aug 2021 with new recipe ideas.
Some of the links in this post may be affiliate links – which means if you buy the product I get a small commission (at no extra cost to you). If you do buy, then thank you! That's what helps us to keep Kitchen Sanctuary running. The nutritional information provided is approximate and can vary depending on several factors. For more information please see our Terms & Conditions.